Make shapes for your culinary decorations
Be creative and make your own mold to make chocolate, ice cream, cake, etc.!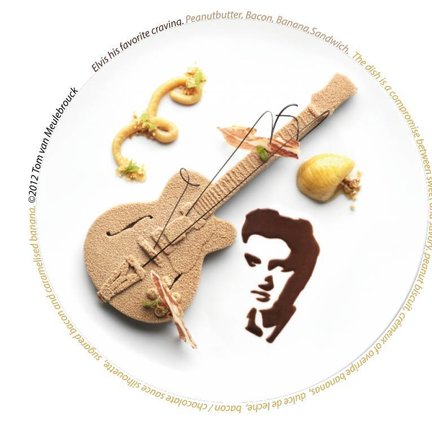 If you truly want an unique culinary creation, then of course you decide for yourself what shape it should take.

Of course you can buy ready-made shapes in the store. It is a lot nicer to make them yourself and to come up with something really original.
Forms that are suitable for processing food are naturally made with our culinary silicone.
We have a liquid version for this (Silconen Culinaire) and two malleable versions (Plastique culinair).
You can turn your own idea into a beautiful product! An edible saw? A tomato that tastes like a strawberry? Many top chefs and pastry chefs use this silicone to surprise their guests.
If you have any questions, please contact us. We like to think along with you!
Of course you can also look at ourmanualsor online at YouTube for great ideas!
| | |
| --- | --- |
| Product | Application |
| Silicone culinary | Our liquid silicone tested by TüV for food safety. These silicones are good liquid, beautifully white and have a mixing ratio of 1: 1. These are therefore the ideal silicone for the most demanding culinary molds! |
| Plastique culinary | Our food-safe (FDA compliant) malleable silicone for the somewhat simpler molds. Easy to mix 1: 1 and enough time for the more detailed figures. |
| Plastique culinary fast | A very fast food-safe variant of the FDA conformable malleable silicone. These silicones are fast enough to form parts of the body easily. Ready for use in 5 minutes |
| Silicone additions 15 and 40 | Easy, slightly transparent silicone, ideal for thin-walled molds that people want to look through. These silicones comply with FDA and BfR regarding food safety. Mixing ratio 10: 1 |
| Silicone addition 15 fast and 40 fast | Very fast skin and food-safe silicones that are slightly transparent and comply with FDA and BfR. Mixing ratio 10: 1. Processing time 2 minutes and ready for use in 15 minutes. |
| Filler silica fumed | The only way to thicken liquid silicone in a food-safe way. Thicker silicones can be splashed or brushed. |
| Silicone dye | Choose your food-safe colorants (note the FDA designation) to make your culinary mold more unique. |
Read more
Close