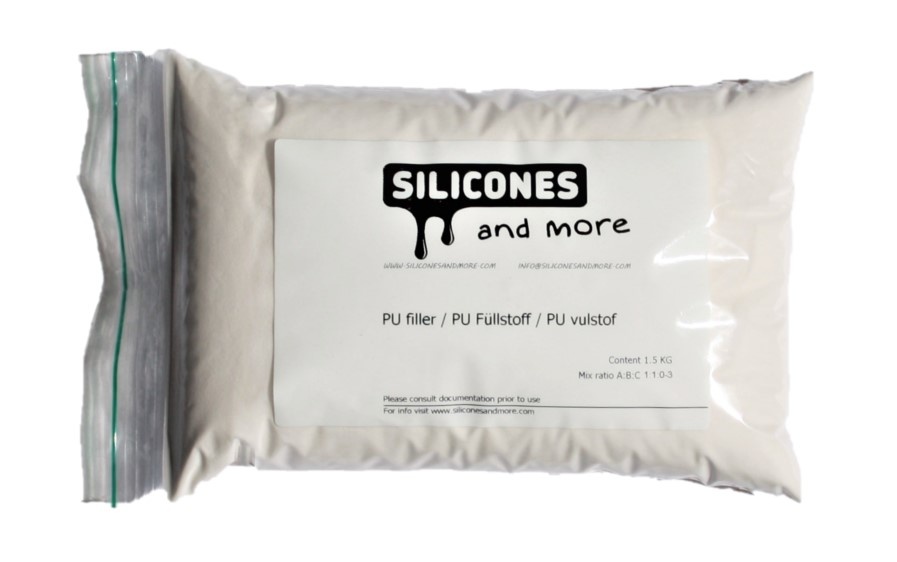 Filler PU
PU is a filler for polyurethane resins. With this filler you can easily change the properties of your castings.
Extend the processing time
Pour Thickness increase to 80mm
flame retardant effect
Ordered before 16:00 (Fridays 14.00), shipped the same day
Always the best price guarantee...
Not good? Money back guarantee
Independent customer reviews on trusted shops
Free shipping in the Netherlands on all orders of € 50 or more
Klantenservice Tel. +31(0)46 303 09 89 of zelfs in onze winkel
Filler PU
 

Description 
PU was added to a poly urethane casting system increases the rigidity of the PU (In PU casting system D80, for example, the shore will increase from 70 Shore A to a maximum of 85). The maximum casting thickness of the PU casting system D80 is 100 mm instead of 30 mm when you add this filler.

This filler is self-extinguishing and gives this property partly with the PU in which the filler is mixed.

The addition of PU prolongs the processing time of 5 to 10 minutes and increases the demould time from 50 minutes to 180 minutes. A small amount of filler will make the PU stronger. Too much filler, however, makes the PU brittle (but increases stiffness).
Processing
The maximum ratio in a normal polyurethane casting system is Polyol: Isocyanate: PU is 1: 1: 3
Packaging
In bags of 1.5 kg or 25 kg.
Shelf life
If stored in a dry location this filler has an indefinite shelf life.
Particle Size (microns) :