Fishing bait with silicone moulds
Here you will find all current products to make your own fishing bait.
€ 12,50

These Silicones are ideal for making soap Moulds, Candle Moulds, Concrete moulds etc.

Compare

€ 12,25

A clear epoxy casting system that is UV resistant. This is the easiest clear resin and it ...

Compare

€ 17,-

Polyurethane casting system D80 Set is a polyurethane casting system consisting of an A co...

Compare

€ 9,75

This universal resin is used in the construction and manufacturing industry of boats and y...

Compare

€ 14,95

Polyurethane casting system D70 Quick Set is a polyurethane casting system consisting of a...

Compare

€ 46,25

Silicone Addition Wacker M4601 has a good resistance to casting resins (in particular, pol...

Compare

-9% Sale

39,95 € 36,50

Silicone condensation HT 60 are highly filled and may be used to make molds for the castin...

Compare

€ 4,50

Transparent colourant for polyurethane or epoxy resin

Compare

€ 29,95

Polyurethane Casting System A75 Flexible Set gives a nice flexible rubber like cast with h...

Compare

€ 4,25

Filler glass beads (hollow) are microscopic glass spheres. These beads are often used as a...

Compare

Verzending €3.95,

gratis

vanaf €50 (NL)

Besteld voor 16 uur?

Vandaag nog verzonden!
Altijd de

beste

prijsgarantie

€ 42,50

This kneadable condensation curing silicone is an ideal way to copy small and relatively f...

Compare

-17% Sale

29,95 € 24,85

Ultra Cast XT epoxy resin ideal for clear laquering of e.g. kitchen bars and tabels with a...

Compare

€ 9,10

Apoxie Clay is the ultimate, permanent self-hardening, synthetic clay that combines the pr...

Compare

€ 12,50

Polyurethane Clear 1200 is a crystal-clear two-component Poly Urethane molding system, whi...

Compare

€ 10,04

Apoxy Super White combines the features and benefits of modelling clay with the adhesive s...

Compare

€ 19,95

Axson Fast Cast 160 is a fast polyurethane with a very high quality.

Compare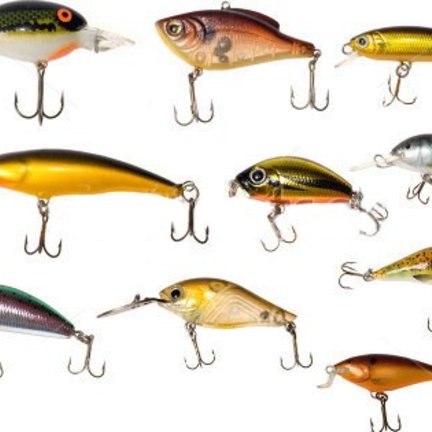 Fishing baits are often made from metal or flexible materials.
You can use silicone for casting the lures. Most of the time silicones are used to make moulds out of. These moulds in turn can be used to cast low melting point alloys in or flexible materials or non flexible plastic like materials.
Some of the materials cast in these kind of moulds are: Plasticrete or Plastisol (sold online by other companies). Or one uses flexible or rigid polyurethan. If you want to cast lead you have to use the High Temperature (HT) silicones in our shop. 
One of the easiest materials to cast with is our polyurethaan. Youcan make the casting lighter by adding a light weight filler like glass pearls. You can make the casting heavier by adding a high density filler like Filler PU.
For an example how to make a copy of a standart bait please click here.
Read more
Close