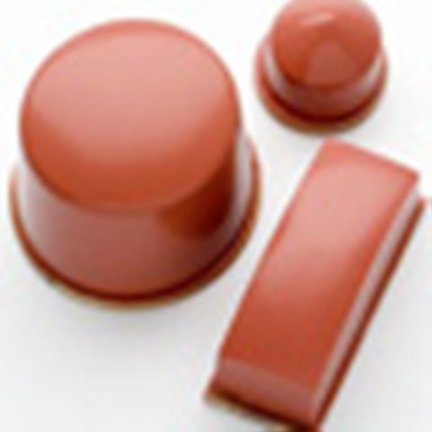 Silicones have to use not only as a mold. They can also be properly used in order to deal with end-products such as stamps. This ranges from stamps for children to professional stamps for nail decorations and even silicone fully deployed in the tamponeer industry (printing objects with ink by means of a stamp).
For the children's stamp is usually use is made of a Shore hardness of A 20 to A 40. This gives the well-known rubber which feels like a pencil eraser. For softer purposes (such as the label fragile objects or nails) is commonly used Shore A 5 or lower.
You can even use transparent to crystal clear silicone so you can see exactly where the stamp is put!
Remember that condensation silicone Albeit are cheaper, but the addition silicones last much longer. An object made of addition silicone will therefore remain unchanged for many years.
Plugging is printing with ink objects. This is done by printing presents such as pens, mugs, etc. but also in the printing of toys or other products that do not have simple flat surface.
A silicone stamp can be so good short gestation difficult to follow contours.
Silicone tampons are made in different hardnesses. Difficult shapes or fragile items are usually imprinted with a very low shore stamp. The processes that require printing firm is once again printed silicone stamp with a value higher shore.
Read more
Close