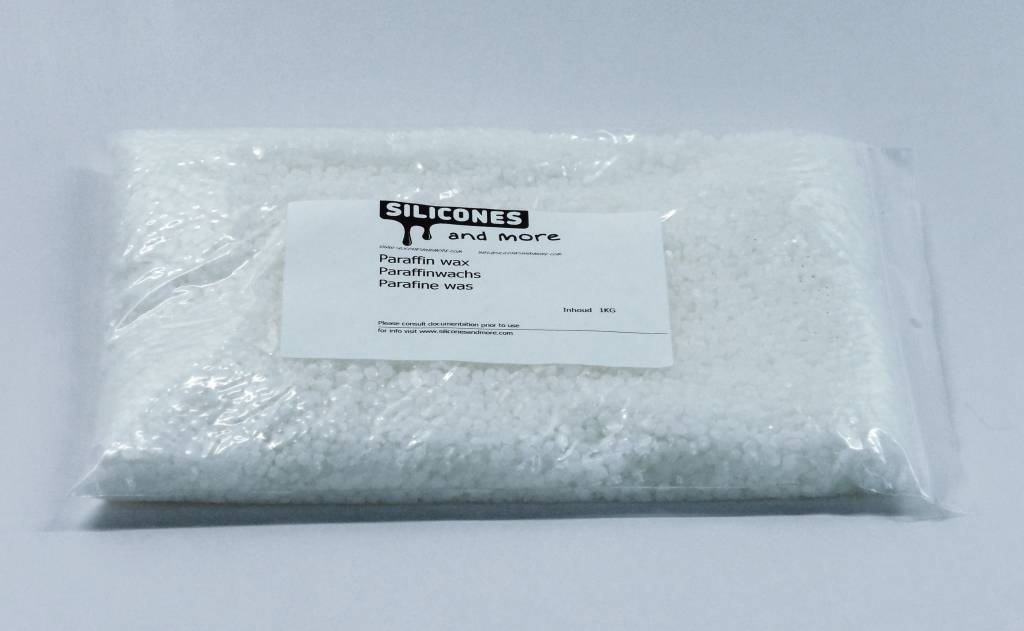 Wax Paraffin B600
Wax Paraffin B600 is a good base wax and is used as a casting wax, or to mix with other wax types. Paraffin wax is a little weaker and shrinks more than microcrystalline wax. Paraffin wax is often whiter than microcrystalline wax.
flexible
much detail
base was
Pastilles, easy to dose
Ordered before 16:00 (Fridays 14.00), shipped the same day
Always the best price guarantee...
Not good? Money back guarantee
Independent customer reviews on trusted shops
Free shipping in the Netherlands on all orders of € 50 or more
Klantenservice Tel. +31(0)46 303 09 89 of zelfs in onze winkel
Wax Paraffin B600


Description
Paraffin wax B600 is a real base wax and is used as casting wax or mixed through other waxes. This wax can also be mixed with the Red casting wax from our shop. The wax is flexible, providing a more flexible mixture of the red casting wax.
Technical data
| | | |
| --- | --- | --- |
| Melting point |   | 64 ° C |
| Ideal processing temperature |   | 70 ° C |
| Color |   | White |
| Ash content after incineration |   |  <0,03 |
| Penetration @ 25 ° C |   | 16 dmm (= 1.6 mm) |
processing
The wax is melted at a temperature of 70 ° C and poured into an open mold. The professional caster will do so under pressure or vacuum to prevent air bubbles. The wax model is used in the lost wax method. This wax can also be added to other casting waxes such as casting wax red from our shop.
This wax has more shrinkage than a normall casting wax. 
special instructions
Avoid overheating (above 100 ° C) the wax at all times. If this is done, this can have a lasting effect on the properties of the wax.
packing
Micro Crystalline LMP is delivered in the pellets the size of a pea and is packaged in bags of 1 kg and 25 kg.
Durability
At least 5 years.
safety
Prevent skin contact with the molten (liquid) wax and avoid inhalation of gases / vapors.
Application temperature :
Ash content after incineration :