Wax for candles
This is an overview of our waxes for candle making.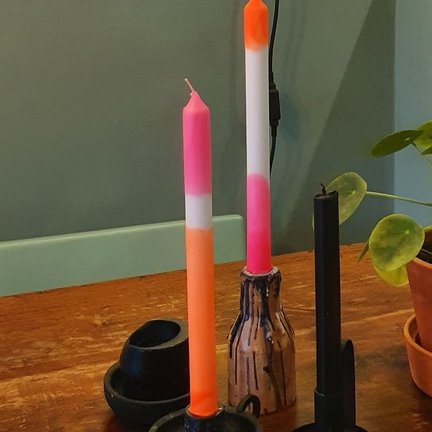 Making candles is fun. It is even more fun when it gets easier. Read this brochure on how to make candles yourself!
Other candle accessories can be found here: https://www.siliconesandmore.com/en/application-overview/candles/
When making candles, we make a distinction between dipping and solid casting.
Dipping involves dipping a mold or candle into a wax bath. In solid casting, wax is poured solid in (usually a silicone) mould.
Paraffin is the basis for all candle wax. For a nicer and more complete burn, this is often mixed with stearin. We have already premixed this, but of course paraffin and stearin wax are also for sale separately, for the professional user who wants a different mixing ratio.
Read more
Close