Rapid Prototyping
Silicone and plastic materials for rapid prototyping
€ 19,89 € 16,44 Excl. tax

✔ Hard, Retains its shape quickly
✔ Beige, Strong, Very fluid
✔ Shore D 77 Unfilled
✔ Castings max 10mm unfilled to 40mm filled
✔ 2.5 minutes working time
✔ Mixing ratio (Weight) 100: 100
✔ Glass temperature 112°C

Compare

€ 14,75 € 12,19 Excl. tax

✔ Kneading compound, water resistant
✔ Smooth consistency
✔ Many different colors
✔ 0% shrinkage / breakage
✔ 2-3 hours working time
✔ Mixing ratio (Weight) 100: 100

Compare

€ 66,50 € 54,96 Excl. tax

✔ Elastic, Strong, High details
✔ Yellow / Amber colored
✔ Shore A85
✔ Castings 1mm <> 50mm
✔ 5 minutes working time
✔ Mixing ratio (Weight) 100: 100

Compare

€ 27,18 € 22,46 Excl. tax

✔ Hard, Small Castings
✔ Beige, Strong, High details
✔ Shore D 70 Unfilled
✔ Castings 4mm <> 30mm
✔ 2 minutes working time
✔ Mixing ratio (Weight) 100: 100

Compare

€ 27,18 € 22,46 Excl. tax

✔ Very Hard, Medium Castings
✔ Beige, Strong, High details
✔ Shore D 70-75 Unfilled
✔ Castings 1mm <> 100mm
✔ 6-8 minutes working time
✔ Mixing ratio (Weight) 100: 100

Compare

€ 29,99 € 24,79 Excl. tax

✔ Heat resistant up to 95 ° C
✔ Crystal clear UV-resistant
✔ Shore D75-80
✔ Casting thickness 0.5 mm <> 5mm
✔ 90 minutes working time
✔ Mixing ratio (Weight) 100: 50

Compare

€ 24,50 € 20,25 Excl. tax

✔ Flexible, Strong
✔ Transparent
✔ Shore A 15 (Adjustable)
✔ Low shrinkage (<0.1%)
✔ 60 minutes working time (Adjustable)
✔ Mixing ratio (Weight) 100: 10

Compare

€ 24,50 € 20,25 Excl. tax

✔ Flexible, Strong
✔ Transparent
✔ Shore A 40 (Adjustable)
✔ Low shrinkage (<0.1%)
✔ 60 minutes working time (Adjustable)
✔ Mixing ratio (Weight) 100: 10

Compare

€ 24,50 € 20,25 Excl. tax

✔ Flexible, Very fast, Strong
✔ Transparent
✔ Shore (A) 40 (Adjustable)
✔ Low shrinkage (<0.1%)
✔ 2 minutes working time (Adjustable)
✔ Mixing ratio (Weight) 100: 10

Compare

€ 10,50 € 8,68 Excl. tax

✔ Very strong and impact resistant
✔ Clear and highly UV-resistant
✔ Shore D85
✔ Castings 1mm <> 50mm
✔ 20-25 minutes working time
✔ Mixing ratio (Weight) 100: 50

Compare

€ 39,95 € 33,02 Excl. tax

✔ Elastic, Strong, High details
✔ Beige, Fast, High pulling power
✔ Shore A75
✔ Castings 1mm <> 30mm
✔ 15 minutes working time
✔ Mixing ratio (Weight) 100: 40

Compare

€ 42,- € 34,71 Excl. tax

✔ Elastic, Strong, High details
✔ Yellow / Amber colored
✔ Shore A55
✔ Castings 1mm <> 50mm
✔ 5 minutes working time
✔ Mixing ratio (Weight) 100: 100

Compare

Shipping

Worldwide

Ordered before 4 pm (Friday before 2 pm) is

Shipped same Day

30 Days

return period!

€ 25,95 € 21,45 Excl. tax

✔ Elastic, Strong, High details
✔ Pale yellow, High tear strength
✔ Shore A 60
✔ Castings 1mm <> 60 mm.
✔ 12 minutes handling time
✔ Mixing ratio (Weight) 100:50
✔ Very high stretch

Compare

€ 32,93 € 27,21 Excl. tax

✔ Elastic, Strong, High details
✔ Yellow/Amber colored
✔ Shore A97
✔ Castings 1mm <>20mm
✔ 4 minutes working time
✔ Mixing ratio (Weight)100:100

Compare

€ 24,50 € 20,25 Excl. tax

✔ Flexible, Very fast, Strong
✔ Transparent
✔ Shore (A) 15 (Adjustable)
✔ Low shrinkage (<0.1%)
✔ 2 minutes working time (Adjustable)
✔ Mixing ratio (Weight) 100: 10

Compare

€ 66,50 € 54,96 Excl. tax

✔ Elastic, Strong, High details
✔ Yellow/Amber colored
✔ Shore A50
✔ Castings 1mm <>50mm
✔ 4 minutes working time
✔ Mixing ratio (Weight)100:100

Compare

€ 29,95 € 24,75 Excl. tax

✔ Elastic, Strong, High details
✔ Amber, Fast, High pulling power
✔ Shore A 40
✔ Castings 1mm <> 60 mm.
✔ 23-27 minutes handling time
✔ Mixing ratio (Weight) 100:50

Compare

€ 599,- € 495,04 Excl. tax

✔ High-quality silicone from Wacker
✔ Fast and non-shrink curing at room temperature
✔Shore A 43
✔ Transparent
✔High tear strength
✔ Food safe (FDA)
✔ Excellent resistance to casting resins
✔ Very suitable for clear casting res

Compare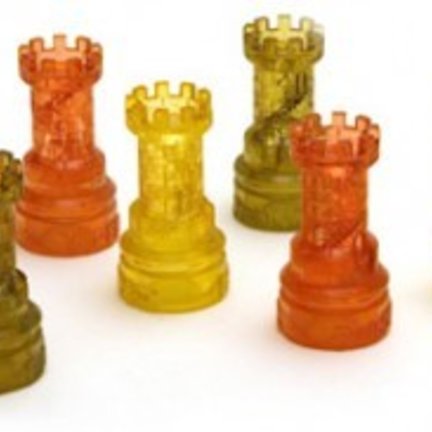 When you have invented a product and want to quickly realize you make use of the reapid prototyping technique. It is the self-invented printed product or product part or machined or sculpted etc. Then, a silicone mold made.
In the silicone mold can then molding a plastic such as poly urethane, epoxy or polyester. For the dimensional stability of the silicone mold and the resistance against the plastic materials is usually use use is made of an addition curing silicone.
It is often the case that, the silicone should be transparent so that you can see the object or at least the contours of the object in the silicone mold. So you can cut open the mold on the iedeale way and the seam to come true as conveniently as possible.
Read more
Close