Horse Hooves O-rings and other seals
Cavities can be closed or filled up with silicone. Silicone linings, seals and gaskets give good protection against dirt and moisture. They also provide a good shock absorption and remain constant over a wide temperature range.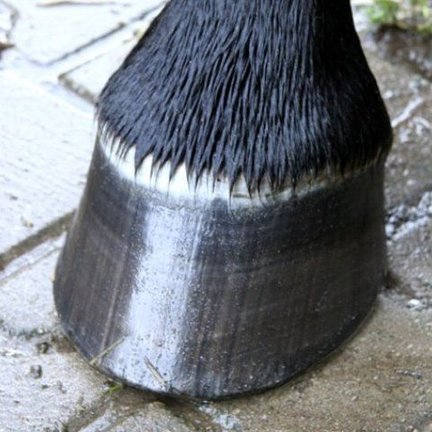 Silicones may be used for many kinds of gaskets, linings or O-rings or even for filling up cavities completely like for example, a horse's hoof.
Silicone gives a good shock absorption and remains constant over a wide temperature range.
Which silicones you should use depends on what you want to seal and with what it might come in contact with. For very durable and strong seals the industry normally uses highly filled and resistive silicones that are pressed into shape. However with pourable silicone the professional users and hobbyists can often achieve the desired results too.

If you work in a polluted environment and the seal is to be replaced every year or so, you can use condensation silicone. Should the seal last longer and you are able to make it in a clean environment, we recommend the use of addition silicones.

Please note that silicones have a relatively high porosity. This is often used to an advantage but is also means that silicones are normally not used to make gaskets for gasses.

For more information on the resistance of silicone against certain substances, we kindly ask you to contact us.
Read more
Close