Polymer Clay / Plasticine
Model your creation in reusable and fusible material!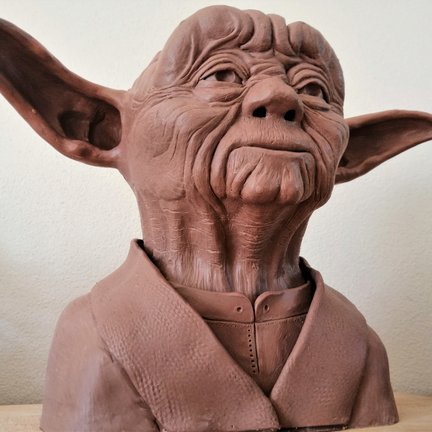 Polymer clay is a plastic modeling compound that you can usually reuse over and over again. Very useful if you want to make a mold from an image. After making the mold, you can then reuse the polymer clay. You can then fill the mold with a casting material.
Various polymer clays are also meltable. By melting the clay and then pouring it into a mold, you can make exact copies. After the clay has hardened, you can remove it from the mold and continue processing.
Various well-known brands of polymer clay are available. The hardness, flexibility and melting temperature and the like can be different from each other. Every artist / artist often has his own preference.
Read more
Close