Dyes
Dyes make your shape or casting easier to recognise. A colored casting results in a simpler base for finishing (paint). Dyes are also used tom make it easier to see whether the various component are properly mixed ...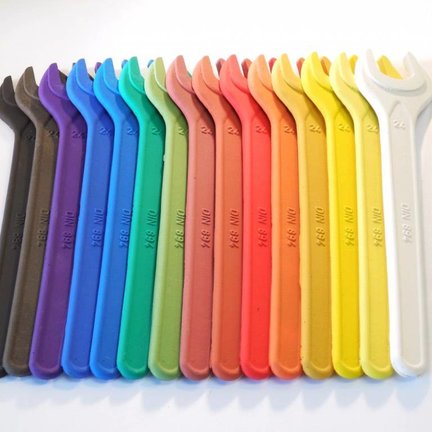 The dyes are used to color the product through and through.
Dyes for silicone are generally used to make sure that you have mixed the A and B components thoroughly. Color is also used so that one can make a distinction between layers in a multilayer mold or even just for the recognisability of your forms.
You can also use silicone to paint on silicone shapes (this only works well for fresh material). In this case, the silicone with which you would like to paint is first made the right color by adding different dyes.
PU and epoxy dyes are usually used as a base in order to facilitate later processing and painting of PU and to obscure damaged areas if one were to accidentaly damage the object later.
Read more
Close