How to make your own honeycomb mould with silicone and wax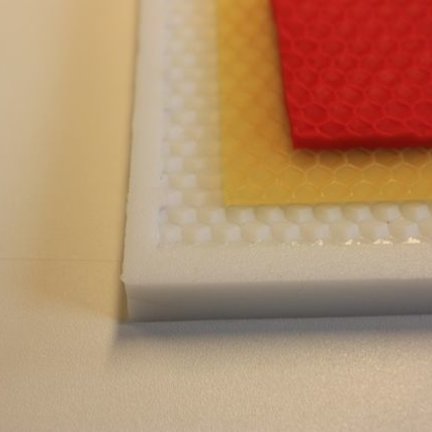 For the passionate beekeeper silicone is a great material to use. It makes a perfect copy of your honeycomb so you can make a press using your honeycomb mold. Ways to make such a press are desciribed in Blogs on the internet.
To copy an object / honeycomb from beeswax, you should avoid using addition curing silicone because the cure can be countered by the amino acids in some beeswaxes. It is easier to use condensation-curing silicones such as DC 3481 or the condensation 20.

This guide shows you how to make a mold of a honeycomb. Pay attention. This mold is made with silicone culinair. This is an addition curing silicone. This is possible because the honeycomb used in this example does not consist of beeswax! However, the process is the same for condensation curing silicone.
Read more
Close