Podology
Adapters and corrections for feet up to insoles are mostly made from silicone
€ 9,50 € 7,85 Excl. tax

✔ Food Safe / FDA Approved (if mentioned)
✔ Intense coloring (you only need a litlle)
✔ Uniform coloring
✔ Easy to mix in

Compare

€ 34,95 € 28,88 Excl. tax

✔ Everything for copying 2 large hands
✔ 100% Natural, 100% Safe
✔ 1 x Manual
✔ 2 x 0.5 kg 3D-Gel
✔ 2 x 1 Kg. 3D Plaster
✔ 2 x mixing cup 1900 ml
✔ 1 x Bucket 5 liters

Compare

€ 28,95 € 23,93 Excl. tax

✔ Flexible, Strong
✔ Translucent
✔ Shore (A) 5 (Very soft)
✔ Low shrinkage (<0.1%)
✔ 30 minutes working time
✔ Mixing ratio (Weight) 100: 100

Compare

€ 9,50 € 7,85 Excl. tax

✔ 100% Natural, 100% Safe
✔ Discolored from Pink to White
✔ Relatively strong after gelling
✔ 5.5 minutes de-mold time at 21 ° C Water
✔ Mixing ratio (Weight) [gel: water] 1: 4

Compare

€ 24,50 € 20,25 Excl. tax

✔ Flexible, Strong
✔ Transparent
✔ Shore A 15 (Adjustable)
✔ Low shrinkage (<0.1%)
✔ 60 minutes working time (Adjustable)
✔ Mixing ratio (Weight) 100: 10

Compare

€ 24,50 € 20,25 Excl. tax

✔ Flexible, Strong
✔ Transparent
✔ Shore A 40 (Adjustable)
✔ Low shrinkage (<0.1%)
✔ 60 minutes working time (Adjustable)
✔ Mixing ratio (Weight) 100: 10

Compare

€ 28,95 € 23,93 Excl. tax

✔ Flexible, Strong
✔ Translucent
✔ Shore (A) 50 (Hard)
✔ Low shrinkage (< 0.1 %)
✔30 minutes working time
✔ Mixing ratio by weight: 100:100

Compare

€ 24,50 € 20,25 Excl. tax

✔ Flexible, Very fast, Strong
✔ Transparent
✔ Shore (A) 40 (Adjustable)
✔ Low shrinkage (<0.1%)
✔ 2 minutes working time (Adjustable)
✔ Mixing ratio (Weight) 100: 10

Compare

€ 57,- € 47,11 Excl. tax

✔ 100% Natural, 100% Safe
✔ Discolored from Pink to White
✔ Relatively strong after gelling
✔ 5.5 minutes de-mold time at 21 ° C Water
✔ Mixing ratio (Weight) [gel: water] 1: 4

Compare

€ 9,95 € 8,22 Excl. tax

This plaster is perfect for making support caps for molds from alginate or silicone

Compare

€ 34,95 € 28,88 Excl. tax

✔ Everything to make a silicone hand
✔ 1 x Manual
✔ 500 gram Silicone Addition Transparent 15
✔ 50 grams Fast silicone hardener
✔ 50 grams of Silicone colorant
✔ 0.5 kg Alginate 3D gel
✔ Mixing cup 1900 ml. + 1100 ml.
✔ Mixing

Compare

€ 9,50 € 7,85 Excl. tax

✔ 100% Natural, 100% Safe
✔ Discolored from Purple to Blue
✔ Suitable for bust, belly print, face
✔ Relatively strong after gelling
✔ 12 minutes de-mold time at 21 ° C Water
✔ Mixing ratio (Weight) [gel: water] 1: 4

Compare

Shipping

Worldwide

Ordered before 4 pm (Friday before 2 pm) is

Shipped same Day

30 Days

return period!

€ 380,- € 314,05 Excl. tax

✔ Very Flexible, Skin Safe
✔ Great for masks, robotics and dolls, etc.
✔ Colorless cloudy
✔ Shore (A) 00-35 (Very Very soft)
✔ Low shrinkage (<0.1%)
✔ 6-8 minutes working time
✔ Mixing ratio: 100: 100

Compare

€ 15,25 € 12,60 Excl. tax

✔ Very liquid (low viscosity)
✔ Ignition temperature:> 300 ° C
✔ Freezing point: -50 ° C
✔ Making silicone softer, more stretchable, flexible
✔ Colorless and odorless
✔ FDA 21 CFR Par177.2600 deployable

Compare

€ 51,- € 42,15 Excl. tax

✔ 100% Natural, 100% Safe
✔ Everything for making a 4 hands wreath
✔ 1 x Manual
✔ 2 x 0.5 kg Alginate 3D gel
✔ 1 x 5 kg Porcelain chips
✔ 1 x Bucket + lid 5 liters
✔ 1 x Plaster bandage 20 cm x 200 cm

Compare

€ 24,95 € 20,62 Excl. tax

✔ Everything for copying 2 children's hands
✔ 100% Natural, 100% Safe
✔ 1 x Manual
✔ 1 x 0.5 kg Alginate 3D gel
✔ 1 x Porcelain dips 1 kg
✔ 1 x Mixing cup 550 ml
✔ 1 x Mixing cup 1100 ml
✔ 1 x Mixing cup 2000 ml

Compare

€ 24,50 € 20,25 Excl. tax

✔ Flexible, Very fast, Strong
✔ Transparent
✔ Shore (A) 15 (Adjustable)
✔ Low shrinkage (<0.1%)
✔ 2 minutes working time (Adjustable)
✔ Mixing ratio (Weight) 100: 10

Compare

€ 29,57 € 24,44 Excl. tax

✔ Very thin liquid (low viscous) 50 cSt
✔ Making silicone softer, more stretchable, flexible
✔ Ignition temperature: 280 ° C
✔ Freezing point: -55 ° C
✔ Colorless and odorless

Compare

€ 32,75 € 27,07 Excl. tax

✔ Liquid (good viscous) 1000 cSt
✔ Making silicone softer, more stretchable, flexible
✔ Ignition temperature:> 300 ° C
✔ Freezing point: -50 ° C
✔ Colorless and odorless
✔ FDA 21 CFR Par177.2600 deployable

Compare

€ 19,- € 15,70 Excl. tax

✔ 100% Natural, 100% Safe
✔ Discolored from Pink to White
✔ Relatively strong after gelling
✔ 5.5 minutes de-mold time
✔ Mixing ratio (Weight) [gel: water] 1: 4

Compare

€ 245,97 € 203,28 Excl. tax

✔ Kneadable silicone, Strong, Blue
✔ Shore (A) 70
✔ Low shrinkage (< 0.1 %)
✔ 90 Seconds working time @ 20°C
✔ Mixing Ver. (Weight)100:100

Compare

€ 29,50 € 24,38 Excl. tax

✔ Very thin liquid (low viscous) 5 cSt
✔ Making silicone softer, more stretchable, flexible
✔ Ignition temperature: 136 ° C
✔ Freezing point: -65 ° C
✔ Colorless and odorless

Compare

€ 32,75 € 27,07 Excl. tax

✔ Good Liquid (low viscous) 200 cSt
✔ Making silicone softer, more stretchable, flexible
✔ Ignition temperature:> 300 ° C
✔ Freezing point: -50 ° C
✔ Colorless and odorless

Compare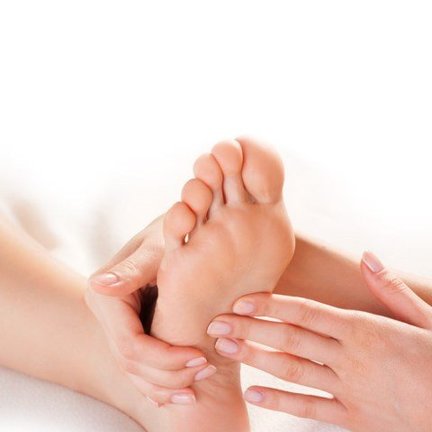 The Spreading of toes up to customized insoles. For all these types of applications silicones are often used. We sell various platinum cured skin-friendly silicones with different hardness.
Silicones are also used to make moulds of feet which are then used to cast acrylic resin or plaster in.


Of course we are happy to help with any questions.
Read more
Close