Precast concrete industry
Silicone for molds and prefabricated structures beotn are usually strong and have a high compression rate, so that they remain dimensionally stable under higher weight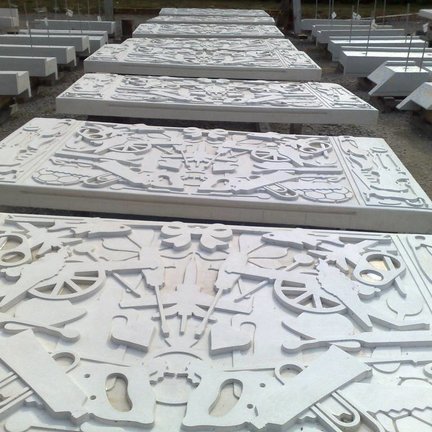 In the precast industry silicones are used for the making of recesses up to and including the making of molds for entire walls, railings and stairs. This solid tensile strength using silicone that can give a lot of detail for a unique or many demanding design.
Silicone molds are used for decorative stone walls to concrete walls that resemble brickwork, for (spiral) staircases with relief and railings with ornaments.
Usually we recommend making use of dry silicone so that no oil or grease marks remain on the concrete cast. In addition, in heavy castings also important that the silicones have a high compression rate and a higher Shore convenient because the silicone mold otherwise vervomt.
Read more
Close