design with silicones and casting materials
€ 121,- € 100,- Excl. tax

✔ Odorless, Environmentally Friendly, Fire Resistant
✔ Cream white, Strong, UV Stable
✔ Shore D 80
✔ Shrink-free
✔ 20 minutes of working time
✔ Mixing ratio (Weight) 100: 50

Compare

€ 39,95 € 33,02 Excl. tax

✔ Elastic, Strong, High details
✔ Yellow / Amber colored
✔ Shore A85
✔ Castings 1mm <> 50mm
✔ 5 minutes working time
✔ Mixing ratio (Weight) 100: 100

Compare

€ 27,40 € 22,64 Excl. tax

✔ Kneading compound, water resistant
✔ Smooth consistency
✔ Many different colors
✔ 0% shrinkage / breakage
✔ 2-3 hours working time
✔ Mixing ratio (Weight) 100: 100

Compare

€ 70,75 € 58,47 Excl. tax

✔ Flexible, Strong
✔ Pink
✔ Shore (A) 10 (Soft)
✔ Low shrinkage (<0.1%)
✔ 40 minutes of working time
✔ Mixing ratio (Weight) 100: 100

Compare

€ 33,- € 27,27 Excl. tax

✔ Hard, Small Castings
✔ Beige, Strong, High details
✔ Shore D 70 Unfilled
✔ Castings 4mm <> 30mm
✔ 2 minutes working time
✔ Mixing ratio (Weight) 100: 100

Compare

€ 18,21 € 15,05 Excl. tax

✔ Very Hard, Medium Castings
✔ Beige, Strong, High details
✔ Shore D 70-75 Unfilled
✔ Castings 1mm <> 100mm
✔ 6-8 minutes working time
✔ Mixing ratio (Weight) 100: 100

Compare

€ 19,89 € 16,44 Excl. tax

✔ Hard, Retains its shape quickly
✔ Beige, Strong, Very fluid
✔ Shore D 77 Unfilled
✔ Castings max 10mm unfilled to 40mm filled
✔ 2.5 minutes working time
✔ Mixing ratio (Weight) 100: 100
✔ Glass temperature 112°C

Compare

€ 15,75 € 13,02 Excl. tax

✔ Kneading compound, water resistant
✔ Clay-like texture / Grainy
✔ Colors: white or native
✔ 0% shrinkage / breakage
✔ 1-3 hours working time
✔ Mixing ratio (volume) = 100: 100

Compare

€ 64,54 € 53,34 Excl. tax

✔ Hard, Suitable for outdoors
✔ Crystal Clear, UV Stable
✔ Shore D 75-80
✔ Castings 5mm <> 15mm
✔ 23 minutes of working time
✔ Mixing ratio (Weight) 100: 120

Compare

€ 29,99 € 24,79 Excl. tax

✔ Heat resistant up to 95 ° C
✔ Crystal clear UV-resistant
✔ Shore D75-80
✔ Casting thickness 0.5 mm <> 5mm
✔ 90 minutes working time
✔ Mixing ratio (Weight) 100: 50

Compare

€ 32,93 € 27,21 Excl. tax

✔ Elastic, Strong, High details
✔ Yellow/Amber colored
✔ Shore A97
✔ Castings 1mm <>20mm
✔ 4 minutes working time
✔ Mixing ratio (Weight)100:100

Compare

€ 28,95 € 23,93 Excl. tax

✔ Flexible, Strong
✔ Translucent
✔ Shore (A) 5 (Very soft)
✔ Low shrinkage (<0.1%)
✔ 30 minutes working time
✔ Mixing ratio (Weight) 100: 100

Compare

Shipping

Worldwide

Ordered before 4 pm (Friday before 2 pm) is

Shipped same Day

30 Days

return period!

€ 31,50 € 26,03 Excl. tax

✔ Flexible, Strong
✔ Green
✔ Shore (A) 30 (Hard)
✔ Low shrinkage (<0.1%)
✔ 60 minutes working time
✔ Mixing ratio (Weight) 100: 100

Compare

€ 163,- € 134,71 Excl. tax

The C-Glass fabric can be applied in different processes (e. g. by using low pressure) in order to achieve visually and chemically improved surfaces. The binder disperses quickly in the resin, therefore it is possible to handle complex geometries and

Compare

€ 28,95 € 23,93 Excl. tax

✔ Flexible, Strong
✔ Translucent
✔ Shore (A) 50 (Hard)
✔ Low shrinkage (< 0.1 %)
✔30 minutes working time
✔ Mixing ratio by weight: 100:100

Compare

€ 10,50 € 8,68 Excl. tax

✔ Very strong and impact resistant
✔ Clear and highly UV-resistant
✔ Shore D85
✔ Castings 1mm <> 50mm
✔ 20-25 minutes working time
✔ Mixing ratio (Weight) 100: 50

Compare

€ 39,95 € 33,02 Excl. tax

✔ Flexible, Strong, Red-Brown
✔ Good resistance to Resins
✔ Shore (A) 28 (Medium Hard)
✔ Low shrinkage (<0.1%)
✔ 90 minutes working time
✔ Mixing ratio (Weight) 90:10
✔ Suitable for tin casting
✔ Food safe

Compare

€ 42,- € 34,71 Excl. tax

✔ Elastic, Strong, High details
✔ Yellow / Amber colored
✔ Shore A55
✔ Castings 1mm <> 50mm
✔ 5 minutes working time
✔ Mixing ratio (Weight) 100: 100

Compare

€ 39,95 € 33,02 Excl. tax

Carbon Twill weave is mainly used for its high stiffness, especially in motorsport, aircraft construction and yacht building.

Compare

€ 89,25 € 73,76 Excl. tax

✔ Especially for casting thick objects
✔ Can be processed up to 20 kg ** in one go
✔ Clear, colorless, UV blocker
✔ Temperature resistant up to 80 ° C
✔ Shore D 75
✔ Castings 5 cm <> 20 cm
✔ 40 minutes working time *
✔ Mixer.

Compare

€ 15,25 € 12,60 Excl. tax

✔ Hard modeling wax, not grainy
✔ Bronze colored, Block
✔ No shrinkage
✔ Pour point 66°C
✔ Melting point 70°C
✔ Ash content after combustion <0.03%

Compare

€ 46,50 € 38,43 Excl. tax

✔ Elastic, Strong, High details
✔ Pale yellow, High tear strength
✔ Shore A 60
✔ Castings 1mm <> 60 mm.
✔ 12 minutes handling time
✔ Mixing ratio (Weight) 100:50
✔ Very high stretch

Compare

€ 4,95 € 4,09 Excl. tax

Transparent colourant for polyurethane or epoxy resin

Compare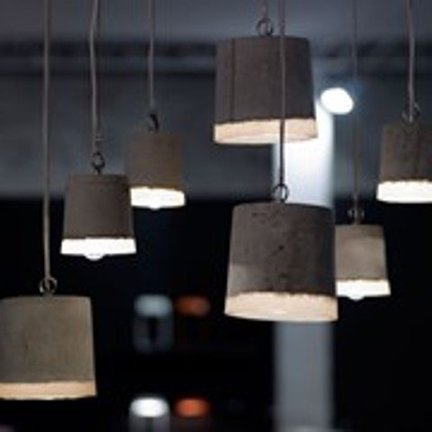 In the world of art and design silicones are more and more used as an end product because of their properties. Of course silicones are still very often used as a mold for detailed objects too.
If silicone material is intended to be the final product, we advise to use addition curing silicone. These kind of silicones are stable over many years  and do not degrade because of UV or weather influences.
There are many types of silicones, with different hardness and ductility. Some silicones are even transparent or crystal clear which makes coloring them easier or which makes them suitable to be used in lighting projects.
Silicones are used for example as flexible lampshades or in beautiful bright objects in which LEDs are used.
Also you can use silicon as a mold for casting acrylic resins, PU or epoxy or concrete. So you can achieve cool or quirky designs. For example, create your own concrete frame or lamp, or create decorative pillars with acrylic resin.
Read more
Close