Statues
Statues of concrete, cement or acrylic resin or plaster require a strong silicone with good tensile strength
€ 15,95 € 13,18 Excl. tax

✔ Odorless, Environmentally Friendly, Fire Resistant
✔ Cream white, Strong, UV Stable
✔ Shore D 80
✔ Shrink-free
✔ 20 minutes of working time
✔ Mixing ratio (Weight) 100: 50

Compare

€ 14,48 € 11,97 Excl. tax

✔ Flexible, Strong, Universal
✔ White, Good Fluid, Bleeding
✔ Shore (A) 23 ~ 28
✔ Low shrinkage (<0.3%)
✔ 60 minutes working time
✔ Mix ratio (Weight) 100:2

Compare

€ 14,75 € 12,19 Excl. tax

✔ Kneading compound, water resistant
✔ Smooth consistency
✔ Many different colors
✔ 0% shrinkage / breakage
✔ 2-3 hours working time
✔ Mixing ratio (Weight) 100: 100

Compare

€ 40,95 € 33,84 Excl. tax

✔ Elastic, Non-Toxic, Sulfur-Free
✔ Red / Brown, Does not dry out
✔ Oil-based Clay
✔ Reusable, Pourable
✔ Melting temperature 57.2 ⁰C

Compare

€ 9,95 € 8,22 Excl. tax

✔ Soft, Non-Toxic, Gray is Sulfur Free
✔ Many Colors, Does not dry out
✔ Synthetic Clay
✔ Fully meltable
✔ Melting temperature 35 ⁰C

Compare

€ 40,95 € 33,84 Excl. tax

✔ Elastic, Non-Toxic, Sulfur-Free
✔ Gray, Does not dry out
✔ Oil-based Clay
✔ Reusable, Pourable
✔ Melting temperature 57.2 ⁰C

Compare

€ 14,50 € 11,98 Excl. tax

✔ Kneading compound, Strong, very lightweight
✔ Shore D70-75
✔ Max. thickness 40 mm
✔ 20 minutes working time
✔ Mixing ratio (Weight) 100: 100

Compare

€ 12,25 € 10,12 Excl. tax

✔ Give your sculpture or casting a beautiful metallic color
✔ For example for a classic gold or copper look
✔ Immediately ready for use
✔ Works great on porcelain plaster or acrylic resin

Compare

€ 38,50 € 31,82 Excl. tax

✔ Elastic, Strong, High details
✔ Yellow/Amber colored
✔ Shore A97
✔ Castings 1mm <>20mm
✔ 4 minutes working time
✔ Mixing ratio (Weight)100:100

Compare

-40% Sale

€8,95 € 5,37 € 4,44 Excl. tax

✔ Give your sculpture or casting a beautiful metallic color
✔ For example for a classic bronze or copper look
✔ Immediately ready for use
✔ Works great on porcelain plaster or acrylic resin

Compare

€ 17,75 € 14,67 Excl. tax

✔ Kneading compound, water resistant
✔ Clay-like texture / Grainy
✔ Colors: white or native
✔ 0% shrinkage / breakage
✔ 1-3 hours working time
✔ Mixing ratio (volume) = 100: 100

Compare

€ 2,95 € 2,44 Excl. tax

The C-Glass fabric can be applied in different processes (e. g. by using low pressure) in order to achieve visually and chemically improved surfaces. The binder disperses quickly in the resin, therefore it is possible to handle complex geometries and

Compare

Shipping

Worldwide

Ordered before 4 pm (Friday before 2 pm) is

Shipped same Day

30 Days

return period!

€ 42,95 € 35,50 Excl. tax

✔ Coating, sealing, Good liquid
✔ Crystal clear, UV resistant
✔ Shore D70-75
✔ Casting thickness 1 mm <> 20 mm
✔ 10-15 @23°C minutes working time
✔ Mixing ratio (Weight) 100: 100

Compare

€ 36,25 € 29,96 Excl. tax

✔ Flexible, Strong
✔ Pink
✔ Shore (A) 10 (Soft)
✔ Low shrinkage (<0.1%)
✔ 40 minutes of working time
✔ Mixing ratio (Weight) 100: 100

Compare

€ 19,45 € 16,07 Excl. tax

✔ Flexible, Strong, good resistance to pu and epoxy
✔ White, Good Fluid, Bleeding
✔ Shore (A) 23 ~ 26
✔ Low shrinkage (<0.3%)
✔ 120 minutes working time
✔ Mix ratio (Weight) 100: 5

Compare

€ 39,95 € 33,02 Excl. tax

✔ Flexible, Strong, Red-Brown
✔ Good resistance to Resins
✔ Shore (A) 28 (Medium Hard)
✔ Low shrinkage (<0.1%)
✔ 90 minutes working time
✔ Mixing ratio (Weight) 90:10
✔ Suitable for tin casting
✔ Food safe

Compare

€ 42,- € 34,71 Excl. tax

✔ Elastic, Strong, High details
✔ Yellow / Amber colored
✔ Shore A55
✔ Castings 1mm <> 50mm
✔ 5 minutes working time
✔ Mixing ratio (Weight) 100: 100

Compare

€ 19,95 € 16,49 Excl. tax

✔ Hard modeling wax, not grainy
✔ Bronze colored, Block
✔ No shrinkage
✔ Pour point 66°C
✔ Melting point 70°C
✔ Ash content after combustion <0.03%

Compare

€ 66,50 € 54,96 Excl. tax

✔ Elastic, Strong, High details
✔ Yellow / Amber colored
✔ Shore A85
✔ Castings 1mm <> 50mm
✔ 5 minutes working time
✔ Mixing ratio (Weight) 100: 100

Compare

€ 31,50 € 26,03 Excl. tax

✔ Flexible, Strong
✔ Green
✔ Shore (A) 30 (Hard)
✔ Low shrinkage (<0.1%)
✔ 60 minutes working time
✔ Mixing ratio (Weight) 100: 100

Compare

€ 5,20 € 4,30 Excl. tax

For laminating using the "hand lay-up" method. The binder in the fiberglass mat dissolves in styrene, which, for example, occurs in polyester resin.

Compare

€ 429,85 € 355,25 Excl. tax

✔ Small jewelry, lots of detail
✔ Blue, Pastilles, slightly flexible
✔ Low shrinkage
✔ Pour point 66 ° C
✔ Melting point 75 ° C
✔ Ash content after combustion <0.03%

Compare

€ 4.116,42 € 3.402,- Excl. tax

✔ Basic wax, Mixed wax, Shell wax
✔ Natural, Flexible, Plate, Soft
✔ A lot of shrinkage
✔ Pour point 64 ° C
✔ Melting point 68 ° C
✔ Ash content after combustion <0.03%

Compare

€ 31,50 € 26,03 Excl. tax

✔ Flexible, Strong
✔ Yellow
✔ Shore (A) 25 (Moderately Hard)
✔ Low shrinkage (<0.1%)
✔ 60 minutes working time
✔ Mixing ratio (Weight) 100: 100

Compare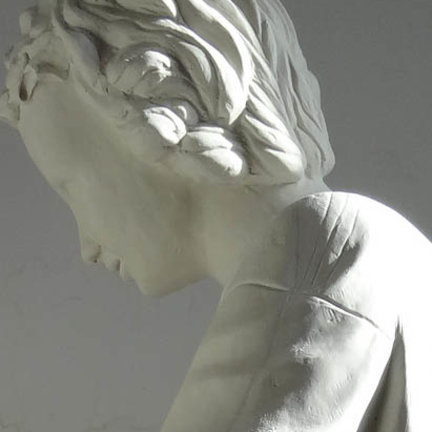 When you are duplicating or making a statue, silicone is your material of choice. Silicones copy details up to 1 micro meter. Silicones are flexible which will greatly facilitate the removal of the final casting. Our silicones normally are 2 component liquid silicones that harden at room temperature (Room Temperature Vulcanising). However when you prefer to brush the silicone onto your model you can thicken the silicone using a thixo.
With silicones you can make flexible moulds of statues and figurines for wax, soap, concrete, cement, acrylic resin, plaster polyurethane, epoxide and many more casting materials. If you use a resin that is "aggressive" to silicone, like polyurethane, polyester or epoxide the number of castings you can make is limited by the kind of resin and the volume of the casting. All other neutral casting products can be cast into this mould almost limitlessly.
When building a silicone mould we normally advise to build a 5 mm thick silicone skin. For larger moulds however this will make the silicone mould less stable. To counter this one can use a support. A support is often made out of wood or plaster. Lightweight supports are made from acrylic resin with glass fibre fabric or an epoxide support material set. Often the case / moulding box in which the silicone is poured over the original model is used as a support.
Moulding boxes can be made from wood, plastic (like a case for butter) or even made with Lego stones or kneaded with plasticine. The better the box fits around the model the fewer silicone you use. Please take care to lacquer / finish moulding boxes made out of porous materials like unfinished wood or clay. This also goes for the model you want to copy.

Read more
Close