Materials for art casting
Products for art casting and precission casting in bronze aluminium stannum and more!
€ 168,- € 138,84 Excl. tax

Casting Wax 28 Natürlich is low viscosity flexible wax for precision casting. This wax can be used as a brush wax and as a slush casting wax in silicone moulds.

Compare

€ 220,- € 181,82 Excl. tax

Casting Wax 81 Blue is an unfilled pattern and runner wax with a low melt viscosity and a relatively low melting point. It has a low congealing point making it suitable for paste injection purposes as well as the traditional liquid injection.

Compare

€ 169,- € 139,67 Excl. tax

This filled casting wax is ideal for the production of small to medium sized patterns. Melt viscosity is low, giving excellent flow properties and efficient dewaxing.

Compare

€ 250,- € 206,61 Excl. tax

A light-filled wax specially intended for small to medium-sized models in the precision foundry.

Compare

€ 212,- € 175,21 Excl. tax

Casting Wax B95 has been designed specifically for use in the jewellery industry as a pattern and sprue wax. The material is characterised by it's flexibility and low viscosity and makes sharply defined patterns with excellent surface finish.

Compare

€ 46,28 € 38,25 Excl. tax

GRS Crystalcast is a plaster-bonded investment powder specifically designed for casting glass.

Compare

€ 424,- € 350,41 Excl. tax

HTV silicone Disks Blue are well suited for centrifugal casting of pewter.

Compare

€ 69,95 € 57,81 Excl. tax

HYDRACAST ™ Cre'Art is a plaster for the artisan industry. It is well suited for the lost wax procedure for copper alloys but works very well for pâte de verre too!

Compare

€ 64,95 € 53,68 Excl. tax

industrial investment powders formulated especially for the castings of large, thin wall castings in aluminium and other low temperature non-ferrous alloys under vacuum

Compare

€ 66,95 € 55,33 Excl. tax

HYDRACAST™ Tradition is a ready to use, plaster-based refractory investment for artistic casting using traditional methods, such as manual or mechanical spraying of the investment onto a wax model

Compare

€ 5,95 € 4,92 Excl. tax

Microcrystalline wax LMP is developed as an alternative to the well-known Shellwax LMP and basic wax and is used as a casting wax.

Compare

€ 29,95 € 24,75 Excl. tax

Very high quality 2 component polyurethane for beautiful elastic or rubber-like castings with high details and abrasion resistance.

Compare

Shipping

Worldwide

Besteld voor 16 uur (Vrij. voor 14.00 uur) is

Morgen in huis

30 Dagen

retourtermijn!

€ 46,25 € 38,22 Excl. tax

Silicone Elastosil Wacker M4601 has a good resistance to casting resins (in particular, polyurethane) and low shrinkage. Very suitable for making strong, flexible and non greasy molds.

Compare

€ 12,50 € 10,33 Excl. tax

These Silicones are ideal for making soap Moulds, Candle Moulds, Concrete moulds etc.

Compare

€ 24,95 € 20,62 Excl. tax

The Silicone condenation DC 3481 with catalyst 3081 R is idealy suited to make molds for aggressive resins like Epoxy, Polyester and Polyurethane.

Compare

-9% Sale

€39,95 € 36,50 € 30,17 Excl. tax

Highly filled and may be used to make molds for the casting of high temperature compounds such as tin and lead.

Compare

€ 5,- € 4,13 Excl. tax

Wax Allround is suited for casting or slush casting of pattern molds and runners

Compare

€ 11,95 € 9,88 Excl. tax

Brush wax is a perfect wax for setting up a detailed wax layer in a small to very large mold. The wax is brushed with a brush.

Compare

€ 9,95 € 8,22 Excl. tax

Wax casting wax artcast is specifically designed as a(slush) casting wax with very little shrinkage and perfect detail acquisition.

Compare

€ 6,50 € 5,37 Excl. tax

Wax Microcrystalline Pastille LMP is a real base wax and is used as a casting wax, or as an addition to art casting waxes

Compare

€ 10,95 € 9,05 Excl. tax

Wax modeling is tough specially designed for art and sculpture. This wax is more stable than the modeling default hard even at a higher temperature.

Compare

€ 9,75 € 8,06 Excl. tax

Modeling wax Medium Hard is a modelling wax that works well at room temperature but does not sack quickly at elevated temperatures.

Compare

€ 5,95 € 4,92 Excl. tax

Wax Paraffin B600 is a good base wax and is used as a casting wax, or mixed with other wax types. Paraffin wax is a little weaker and shrinks more than microcrystalline wax. Paraffin wax is often whiter than microcrystalline wax.

Compare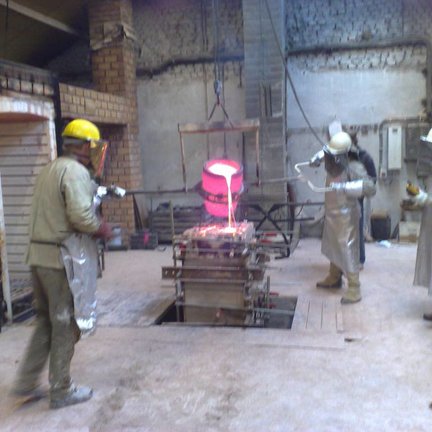 This categorie sums up materials that are used in bronze and tin castings or other art castings.
Displayed are typical silicones used for alloys with low melting point. These silicones are liquid or come in the familiar solid disk version.
Also we offer plaster for investment castings and wax for modelling and slush casting.
If you are interested in bigger amounts please feel free to contact us.

Possible applications:
 
Products for art casting,
Wax for bronze castings,
Silicone for tin castings,
Plaster for art casting
Read more
Close