Tin and Zamak
Silicone molds for casting low melting point alloys such as tin and Zamak.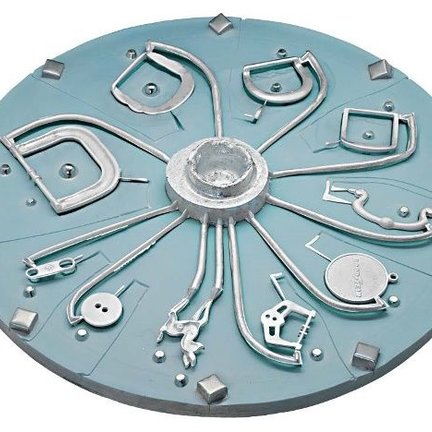 Silicone molds for Tin and Zamac
Most silicones are suited for casting temperatures up to 180 o C. However, some silicones may be exposed to higher degrees for short periods of time up to 400 ° C. Thus, you can use silicone molds for tin or zamak alloys. Of course, this depends on the size of the casting. The warmer the alloy the smaller the cast should be. It is also advisable to make the form as thin as possible and to put it on a thermally conductive substrate. So the heat is conducted away quickly ..

You can choose between HTV silicone plates or liquid two-component silicone, which cures at room temperature as condensation silicone (C HT 60) or addition silicone (M 4601).

Because the silicone is degassing at this high temperature, you probably need to pour two or three times before you get the desired result. We also recommend you use talcum powder on the silicone mold. This powder improves the flowability of the alloy on the surface of the silicone mold.
Read more
Close