Silicone for body copies
Unlike alginate, silicone allows more frequent use of the mold. Apply silicone to the skin, use a support cap and within minutes you have a mold that can be used several times and lasts a long time.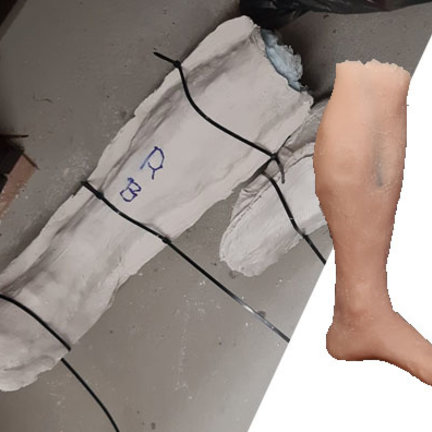 Here you will find silicones that can be easily and safely applied to the skin.
As with alginate, you often also need a support cap for silicone so that the silicone retains its shape. Use a plaster cast for this.
After application to the skin and usually waiting 20-30 minutes, you have a sturdy flexible mold that can be used several times. So silicone has a significant advantage over alginate.
Read more
Close