Silicone Oil, Polydimethylsiloxane oil
Silicone Oil with different Viscosity and grades. Silicone oil is not an organic oil like mineral oils. Silicone oil has very interesting properties. Read more at the bottom of the page!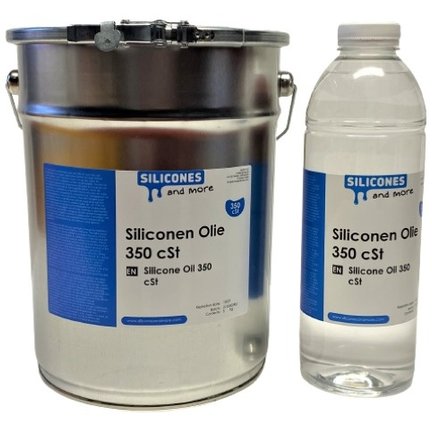 Silicone oil in the form of polydimethylsiloxanes without active/crosslinking components is a base product for many polycondensation silicones.
The oil is used to make the silicone more fluid, softer, more flexible and more elastic.
This can be used in both polycondensation silicones and addition silicones.
Because oil is not cross-linked in the silicone elastomer, it can migrate to the surface over time and under mechanical stress. This means that the silicone loses mass and shrinkage can occur.
Silicone oils are not extracted from petroleum, but made from silicon, the most abundant element in the earth's crust.
Silicone oil has many desirable properties:
✔ Minimal change in physical properties over a wide temperature range
✔ excellent water-repellent properties
✔ good dielectric properties
✔ low surface tension and thus high surface activity chemically very reactive
✔ low pour point
✔ good solubility in a wide range of solvents
Silicone oil is fairly stable over a wide temperature range.
Here is a graph of the dependence of the viscosity (the viscosity) versus the temperature of silicone oil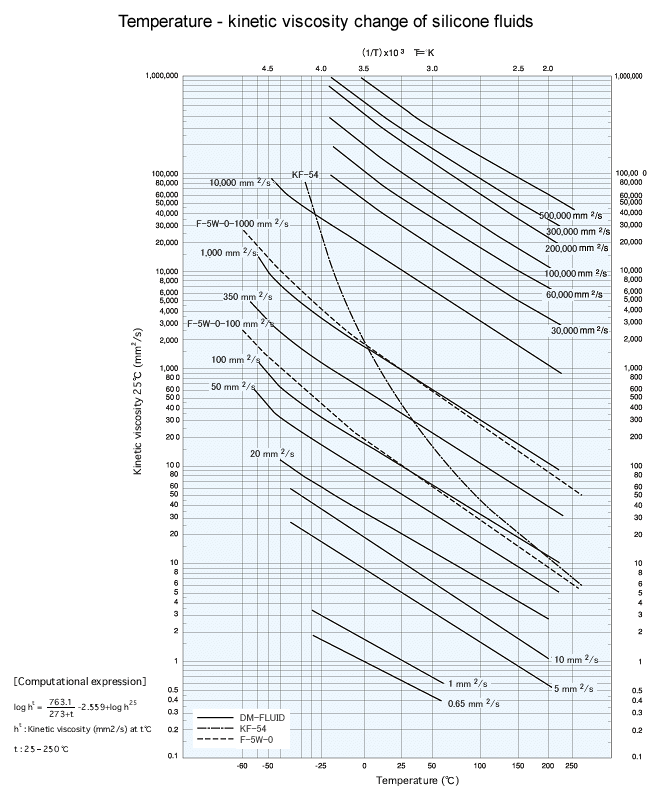 Here is an overview of average properties of silicone oil per available viscosity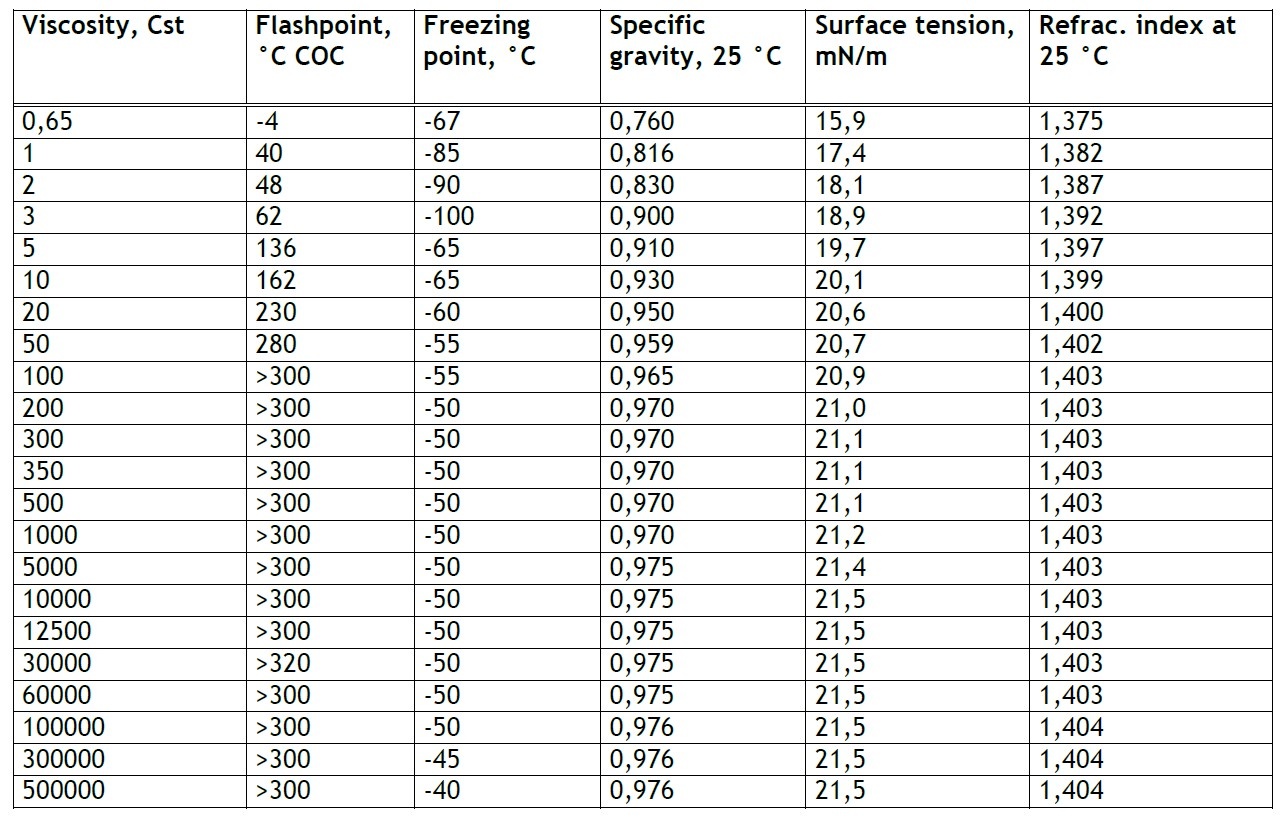 Read more
Close