Silicone Oil
Silicone Oil with different Viscosity and gradations.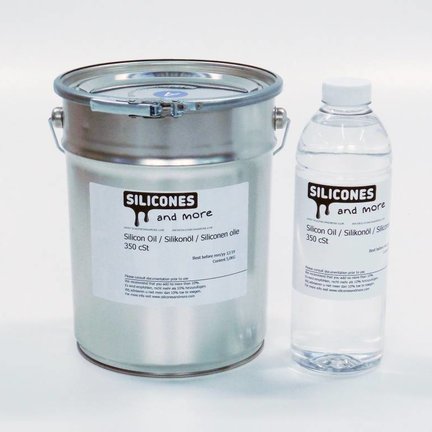 Silicone oil (poly dimethyl siloxane) without active crosslinking components is one of the basic ingredients for most condensation curing silicones.
The oil causes the silicone to be more fluid and causes the elastomer to be softer, more flexible and to have a higher elongation.
Because the oil does not crosslink into the elastomer it tends to migrate to the surface over time. This is accelerated when the silicones are under mechanical stress (bending etc). This will reduce the mass of the silicone elastomer and will cause it to shrink.
Read more
Close