Condensation Curing Silicone rubber
Condensation hardening silicone cures with tin salts. These silicones are very easy to use, strong and cheap.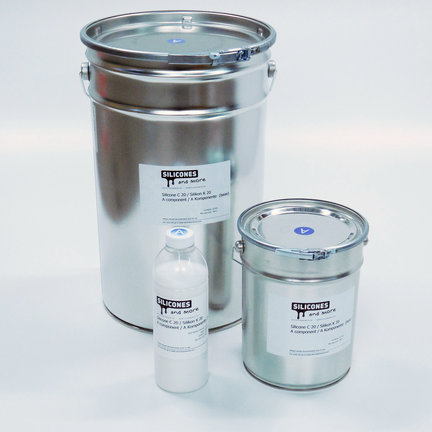 Condensation hardening Silicone (Tin silicone)
These silicones are very easy to use, because they are not easy to poison and therefore always cure. When one speaks of cast rubber, one usually means this type of silicone.
The curing speed depends on the humidity and temperature. A temperature between 15 and 30oC is ideal and an air humidity of more than 30% is desired. At lower temperatures or too low humidity, the curing takes a very long time. If the temperature is too high (> 60°C), it can happen that the silicones no longer cure.
Condensation silicones take over the smallest details, but can shrink over time.
Condensation silicones in cured form can withstand temperatures of -20 to + 180oC.
Condensation silicones can secrete an oil. That is why not all condensation silicones are suitable for casting resins such as epoxy, clear PU or polyester. Use condensation silicones for this purpose, such as the 3481 R.
Read more
Close