Addition curing silicone rubber
Silicones that cure with platinum catalyst. Very dimensionally stable and durable.
After curing, these silicones give a beautiful, rubbery / flexible result. Addition silicones have a shelf life of many years, do not shrink and come in various variations
€ 28,95 € 23,93 Excl. tax

✔ Flexible, Strong
✔ Translucent
✔ Shore (A) 5 (Very soft)
✔ Low shrinkage (<0.1%)
✔ 30 minutes working time
✔ Mixing ratio (Weight) 100: 100

Compare

€ 24,50 € 20,25 Excl. tax

✔ Flexible, Strong
✔ Transparent
✔ Shore A 40 (Adjustable)
✔ Low shrinkage (<0.1%)
✔ 60 minutes working time (Adjustable)
✔ Mixing ratio (Weight) 100: 10

Compare

€ 24,50 € 20,25 Excl. tax

✔ Flexible, Strong
✔ Transparent
✔ Shore A 15 (Adjustable)
✔ Low shrinkage (<0.1%)
✔ 60 minutes working time (Adjustable)
✔ Mixing ratio (Weight) 100: 10

Compare

€ 36,25 € 29,96 Excl. tax

✔ Flexible, Strong
✔ Pink
✔ Shore (A) 10 (Soft)
✔ Low shrinkage (<0.1%)
✔ 40 minutes of working time
✔ Mixing ratio (Weight) 100: 100

Compare

€ 28,95 € 23,93 Excl. tax

✔ Flexible, Strong
✔ Translucent
✔ Shore (A) 50 (Hard)
✔ Low shrinkage (< 0.1 %)
✔30 minutes working time
✔ Mixing ratio by weight: 100:100

Compare

€ 53,75 € 44,42 Excl. tax

✔ Firm Gel, Clear
✔ Suitable for potting
✔ Shore (A) 0 (Gel)
✔ Low shrinkage (<0.1%)
✔ 50 minutes of working time
✔ Mixing ratio. (Weight) 100: 100

Compare

€ 24,50 € 20,25 Excl. tax

✔ Flexible, Very fast, Strong
✔ Transparent
✔ Shore (A) 40 (Adjustable)
✔ Low shrinkage (<0.1%)
✔ 2 minutes working time (Adjustable)
✔ Mixing ratio (Weight) 100: 10

Compare

€ 38,95 € 32,19 Excl. tax

✔ Flexible, Strong, White
✔ FDA Approved and TÜV Certified
✔ Shore (A) 22
✔ Low shrinkage (<0.1%)
✔ 60 minutes working time
✔ Mixing ratio (Weight) 100: 100

Compare

€ 39,95 € 33,02 Excl. tax

✔ Flexible, Strong, Red-Brown
✔ Good resistance to Resins
✔ Shore (A) 28 (Medium Hard)
✔ Low shrinkage (<0.1%)
✔ 90 minutes working time
✔ Mixing ratio (Weight) 90:10
✔ Suitable for tin casting
✔ Food safe

Compare

€ 380,- € 314,05 Excl. tax

✔ Very Flexible, Skin Safe
✔ Great for masks, robotics and dolls, etc.
✔ Colorless cloudy
✔ Shore (A) 00-35 (Very Very soft)
✔ Low shrinkage (<0.1%)
✔ 6-8 minutes working time
✔ Mixing ratio: 100: 100

Compare

€ 31,50 € 26,03 Excl. tax

✔ Flexible, Strong
✔ Green
✔ Shore (A) 30 (Hard)
✔ Low shrinkage (<0.1%)
✔ 60 minutes working time
✔ Mixing ratio (Weight) 100: 100

Compare

€ 24,50 € 20,25 Excl. tax

✔ Flexible, Very fast, Strong
✔ Transparent
✔ Shore (A) 15 (Adjustable)
✔ Low shrinkage (<0.1%)
✔ 2 minutes working time (Adjustable)
✔ Mixing ratio (Weight) 100: 10

Compare

Shipping

Worldwide

Ordered before 4 pm (Friday before 2 pm) is

Shipped same Day

30 Days

return period!

€ 21,- € 17,36 Excl. tax

✔ Kneadable silicone, Strong, Blue
✔ Shore (A) 70
✔ Low shrinkage (< 0.1 %)
✔ 90 Seconds working time @ 20°C
✔ Mixing Ver. (Weight)100:100

Compare

€ 31,50 € 26,03 Excl. tax

✔ Flexible, Strong
✔ Yellow
✔ Shore (A) 25 (Moderately Hard)
✔ Low shrinkage (<0.1%)
✔ 60 minutes working time
✔ Mixing ratio (Weight) 100: 100

Compare

€ 49,95 € 41,28 Excl. tax

Pourable, addition-curing, two-component silicone rubber that vulcanizes at room temperature.
Main application: Making printing pads, food contact (FDA/ BfR compliant).

Compare

€ 6,85 € 5,66 Excl. tax

✔ Thickener for all addition silicones.
✔ Makes addition silicone spatulable/ brushable
✔ 1 component
✔ Add up to 4%

Compare

€ 102,92 € 85,06 Excl. tax

✔ Flexible, Crystal Clear
✔ Suitable for potting
✔ Shore A 25 (Medium Hard)
✔ Low shrinkage (<0.1%)
✔ 130 minutes of working time
✔ Mixing ratio (Weight) 100: 100

Compare

€ 47,04 € 38,88 Excl. tax

✔ Kneading compound, Strong, Blue
✔ FDA Approved
✔ Shore (A) 40 (Hard)
✔ Low shrinkage (<0.1%)
✔ 100 Seconds of working time
✔ Mixing ratio. (Weight) 100: 100

Compare

€ 47,50 € 39,26 Excl. tax

✔ excellent resistance to casting resins, such as polyurethanes and epoxies
✔ good fluid
✔ fast and shrink-free curing at room temperature
✔ Slightly oil-bleeding
✔ Shore A hardness (approx. 40)
✔ good transparency of the cured rubbe

Compare

€ 32,50 € 26,86 Excl. tax

✔ Very good adhesion to silicone substrates
✔ High elongation
✔ High reactivity
✔ Neutral odour and taste (FDA)
✔ Excellent stability and flexibility at low temperatures
✔ Suitable for compliance with the food contact regulations

Compare

€ 54,- € 44,63 Excl. tax

✔ Pasty, Splashable, Skin-friendly
✔ Light pink
✔ Shore (A) 22
✔ Low shrinkage (<0.1%)
✔ 10 minutes working time
✔ Mixing ratio. (Weight) 1: 1

Compare

€ 7,50 € 6,20 Excl. tax

✔ To soften platinum silicone
✔ Cross-links in the silicone
✔ Very easy to use
✔ Powerful
✔ Not sweating

Compare

€ 24,95 € 20,62 Excl. tax

✔ Flexible, Very Soft, Skin Friendly
✔ Light skin color
✔ Shore (A) 00-20 ~ 25 (Very Very soft)
✔ Low shrinkage (<0.1%)
✔ 2 minutes working time
✔ Mixing ratio (weight) 100: 100

Compare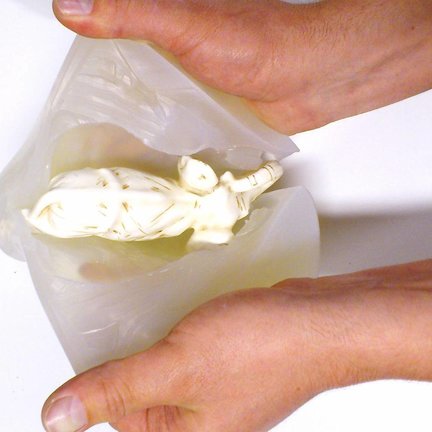 Platinum silicone casting rubber, addition curing silicone
After curing, these silicones give a beautiful, rubbery / flexible result. Addition silicones have a shelf life of many years, do not shrink and come in various variations from very flexible and stretchable to a bit stiffer and harder.
These types of silicones are often suitable for wearing on the skin and do not shrink. Special versions are also suitable for use as molds for food (chocolate or cake).
Make fun molds for a (after-) dish from chocolate etc, make silicone masks like a professional, make seals or silicone linings yourself, or make molds for miniatures or images and much more with this versatile platinum silicone!
The colorless and clear variants can be beautifully colored and the white silicones also get a nice color effect. You can also fill silicone with glow in the dark powder, hollow glass beads, glitter or magnetic powder for even more fun applications!
If you have any questions, please contact us. We like to think along with you!
Also take a look in our manuals to see the many ways to make silicone molds.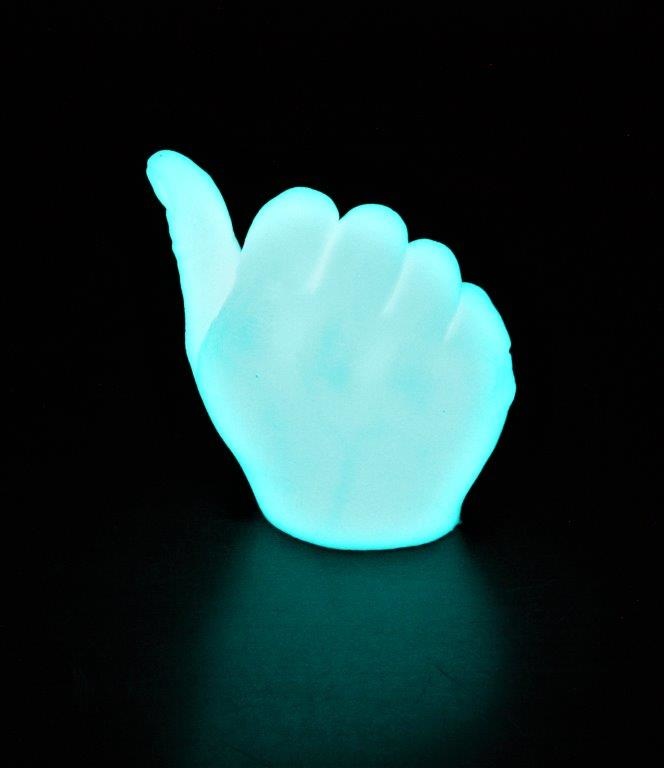 Read more
Close