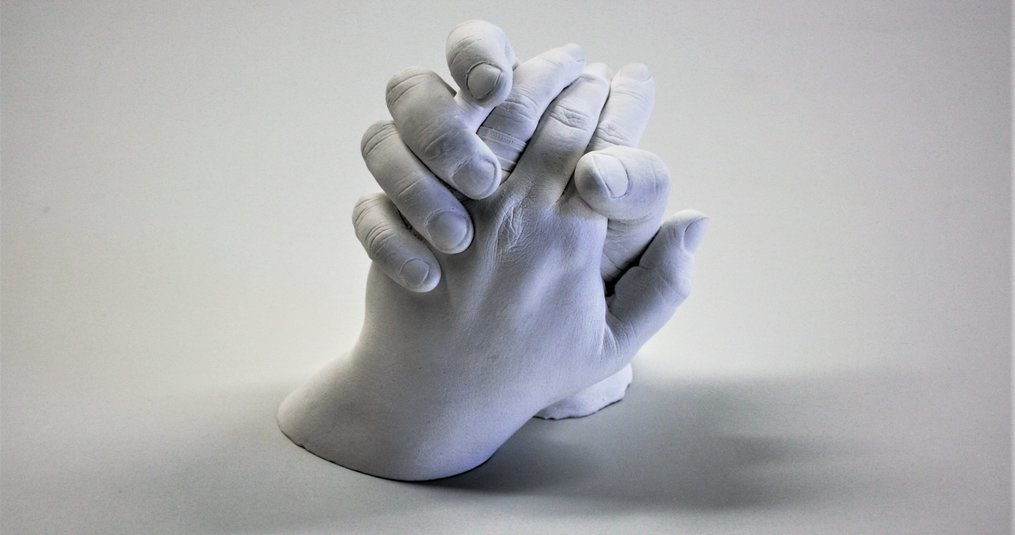 Bodycasting: Een origineel Cadeau! Ben jij op zoek naar een origineel cadeau voor Kerst, een geboorte, jubileum, Sinterklaas, Moederdag of Vaderdag? Of misschien wil jij de jonge jaren van je kinderen wel eens op een leuke en unieke manier vastleggen? Dan is Bodycasting wat voor jou! Maar wat is bodycasting nou eigenlijk? En waarom is bodycasting nou net het gepersonaliseerde cadeau waar jij naar op zoek bent? Wij leggen het hier even voor jou uit!
Wat is bodycasting?
Bodycasting is simpelweg het in gips vastleggen van een deel van jouw lichaam. Klinkt een beetje raar, niet? Wel, het mag dan wel raar klinken en een beetje een rare naam hebben, bodycasting is het perfecte gepersonaliseerde cadeau en ideaal om cadeau te geven voor Kerst, een geboorte, Sinterklaas,… of als cadeautje voor Moederdag of Vaderdag!
Wanneer je aan bodycasting gaat doen kun jij jouw hand – of misschien zelfs de handen van jouw gezin, vastleggen in gips en er zo als het ware een beeld van maken.
Op die manier kun je via bodycasting de verbondenheid van jouw gezin in gips vastleggen. En hebben we al gezegd dat het uiteindelijke beeld er ook nog eens erg mooi uit ziet? Perfect voor op de mantel of de koffietafel!
Wat kan je bodycasten?
Vooraleer je aan bodycasten begint is het natuurlijk ook erg belangrijk dat je weet wat je allemaal kan bodycasten. Allereerst kan je de handen en voeten van je baby of kindje bodycasten.
Het is na enkele jaren vaak onmogelijk te begrijpen dat die gillende puber een kleine spruit was die perfect in de plooi van je arm paste. Daarom kan het leuk zijn het handje of het voetje van je kind vast te leggen via bodycasting.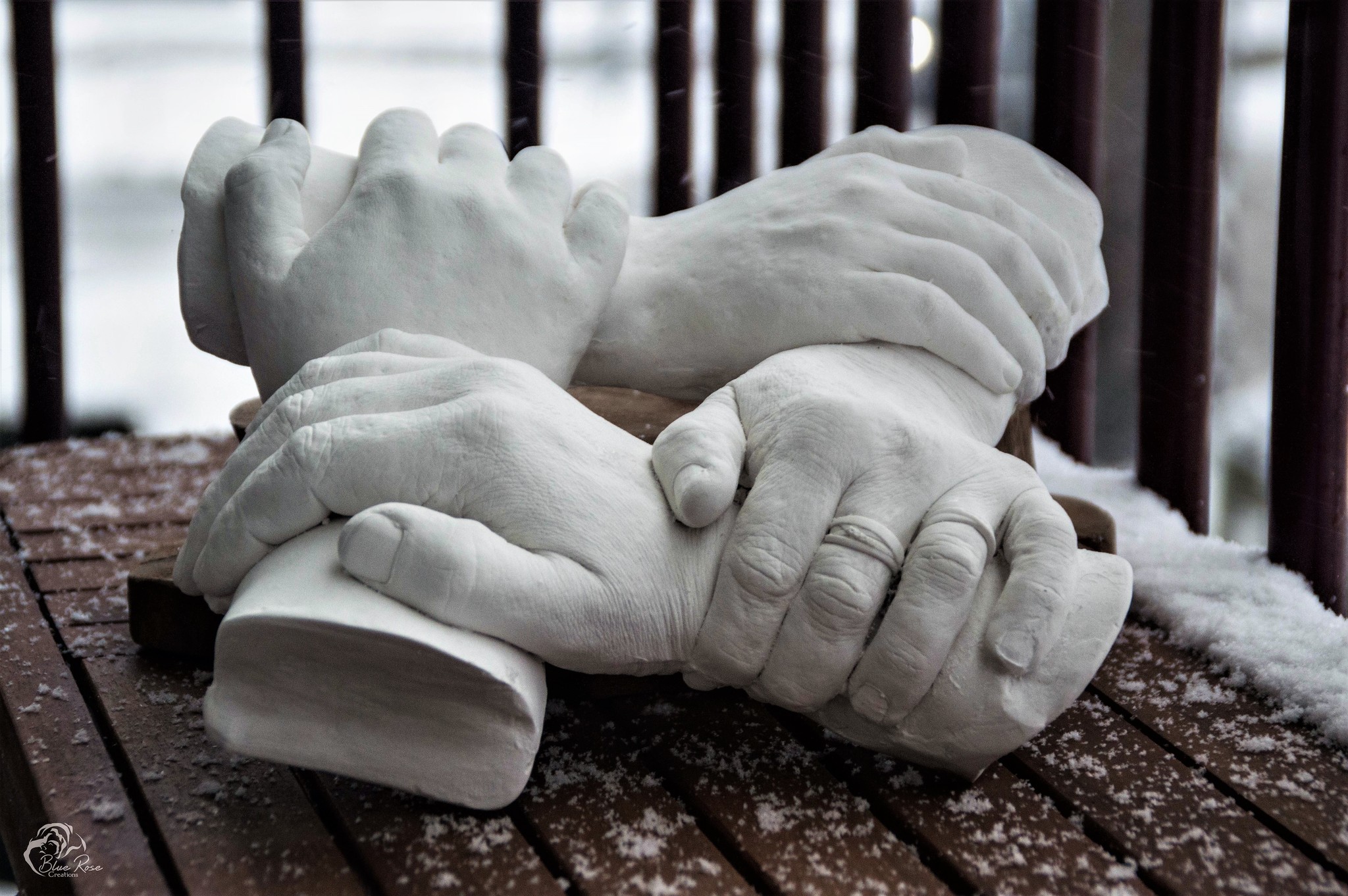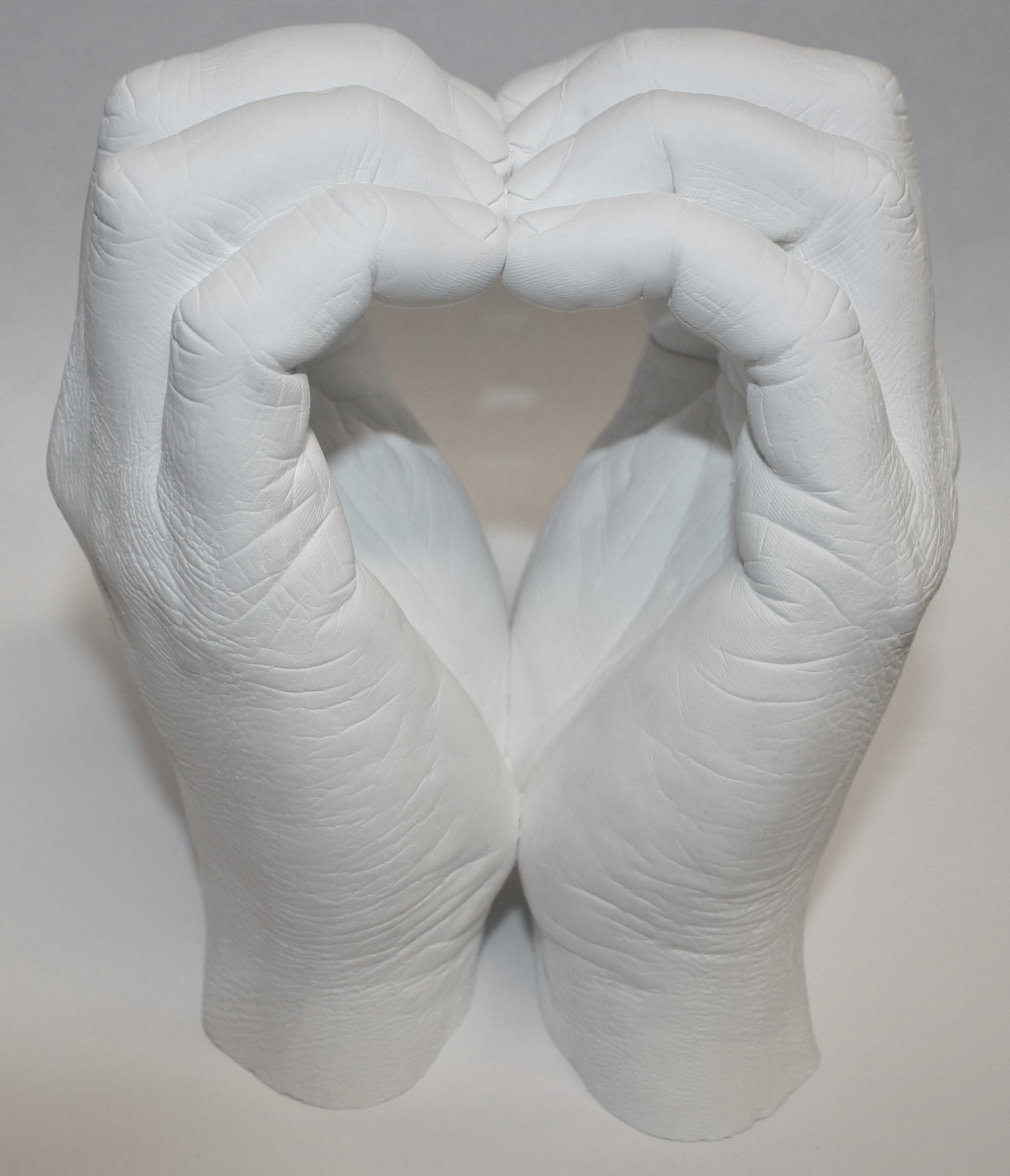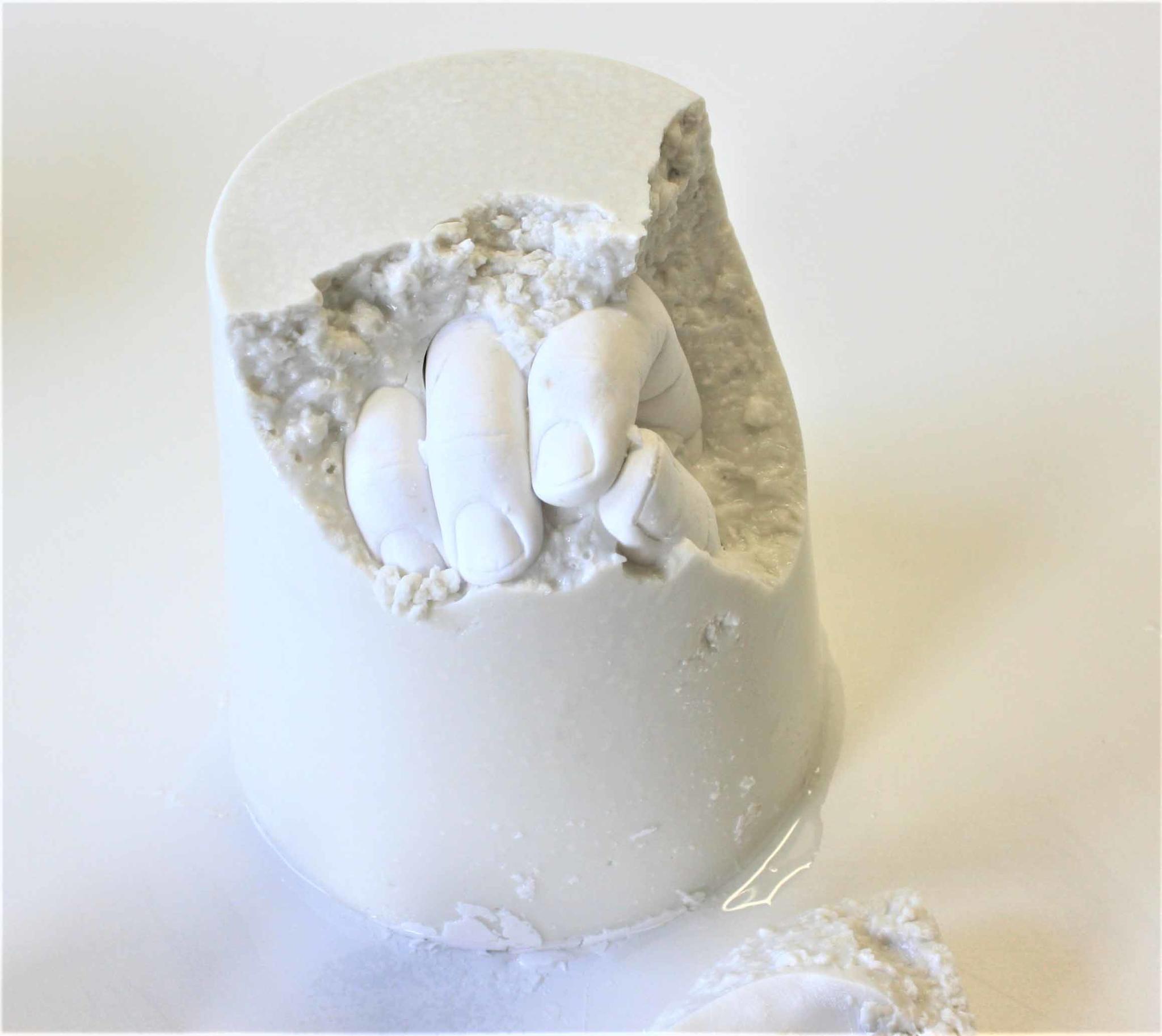 Daarnaast kan je eventueel ook je eigen hand en voet bodycasten als cadeautje aan je vader of moeder. Omdat de bodycast uit wit gips bestaat kan jij je beeldje ook mooi beschilderen of er wat opschrijven.
Ook kan je eventueel de handen van jouw familie samen casten. Houd elkaars hand vast en laat jullie handen op die manier omvormen tot mal. Zo kun jij de verbondenheid van je familie vereeuwigen! Kijk goed naar de beschrijvingen in de handleiding, zo ben je er zeker van dat je de goede houding vastlegt!
Welk materiaal wordt er gebruikt?
Vooraleer je begint met bodycasten wil je waarschijnlijk ook wel weten welk materiaal er nou gebruikt wordt bij het bodycasten. Zoals je hierboven al wel gelezen hebt zal het uiteindelijke beeldje uit gips bestaan.
Om jouw gipsen beeldje te kunnen gieten zal er eerst echter een mal gemaakt moeten worden. Deze mal bestaat uit 3D gel die op zich erg prettig aanvoelt. In deze gel ga jij dan jouw en de handen van je familie moeten dompelen.
Wanneer de gel voldoende gehard is kun jij je hand eruit nemen en hier dan de gips ingieten. Na een kleine 30 minuten kun jij jouw eigenste, persoonlijke en unieke beeldje uit de mal halen!
Juist omdat er enkel 3D gel en gips gebruikt worden is het maken van een bodycast erg makkelijk!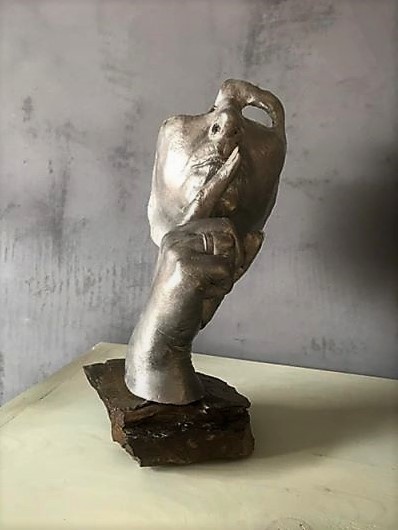 Wanneer je voor bodycasting kiest sla je dus twee vliegen in een klap. Je hebt niet enkel iets leuks uitgezocht waar iedereen jarenlang plezier van zal hebben, jouw cadeau is ook nog eens erg persoonlijk.
Misschien is het ook leuk on de handen van je hele gezin vast te leggen in een mooie handdruk in gips. Of ben je nog op zoek naar een leuk cadeau voor Valentijn? Dit is ook een erg romantisch cadeautje om jullie handen zo samen te vereeuwigen. Echt het perfecte cadeau!