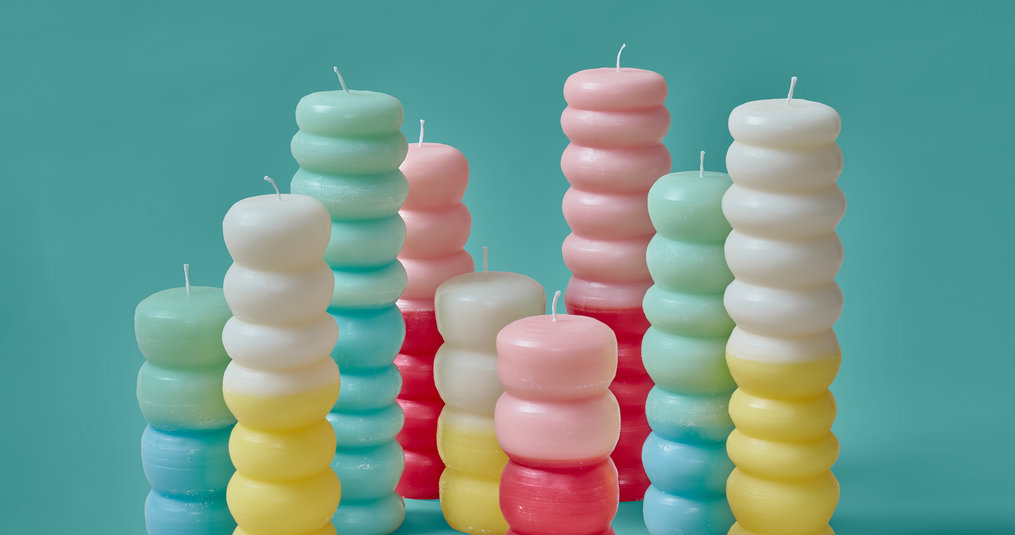 Een Design Club onder leiding van ontwerper Lex Pott maakt prachtige kaarsen in een ommedraai!
A Design Club led by designer Lex Pott makes beautiful candles in no time!

Stichting STORE Schools & Projects
heeft in 2021 een werkplaats met winkel geopend in Rotterdam, genaamd STORE STORE, waar jongeren ontwerp- en maaklessen kunnen volgen. In deze gratis Design Clubs werken jongeren samen met ontwerpers en leren zij producten ontwerpen. Deze producten worden vervolgens in de winkel verkocht, waarbij de jongeren royalties ontvangen voor hun ontwerp. De rest van de opbrengsten uit de winkel vloeien terug naar het educatieve programma.
In dit project staat de Design Club onder begeleiding van ontwerper Lex Pott (https://www.lexpott.nl/). De jongeren leren kaarsen maken, en van een aantal van deze kaarsen worden ook mallen gemaakt zodat er een kleine productie kan worden opgestart. Hiervoor gebruiken zij siliconen en andere producten van Siliconesandmore.com.
STORE Schools & Projects Foundation
opened a workshop with shop in Rotterdam in 2021, called STORE STORE, where young people can follow design and making lessons. In these free Design Clubs, young people work together with designers and learn to design products. These products are then sold in-store, with the youngsters receiving royalties for their design. The rest of the revenue from the store goes back to the educational program.
In this project, the Design Club is supervised by designer Lex Pott (https://www.lexpott.nl/). The young people learn to make candles, and molds are also made from a number of these candles so that a small production can be started. For this they use silicone and other products from Siliconesandmore.com.
Een kaarsmodel draaien op een draaitafel - Making of a model for a candle on a lathe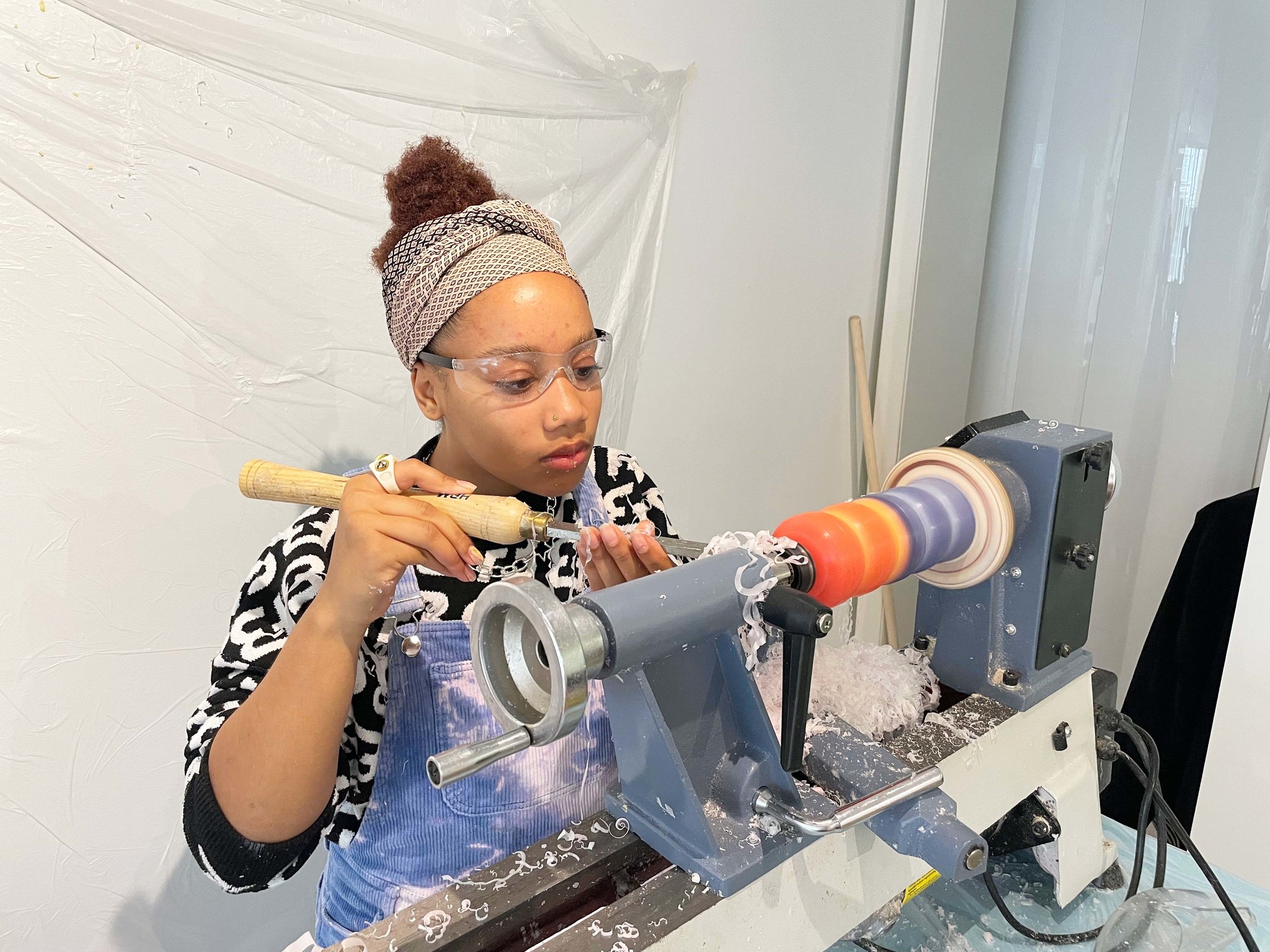 Een mal maken van een model - Making a mould from a model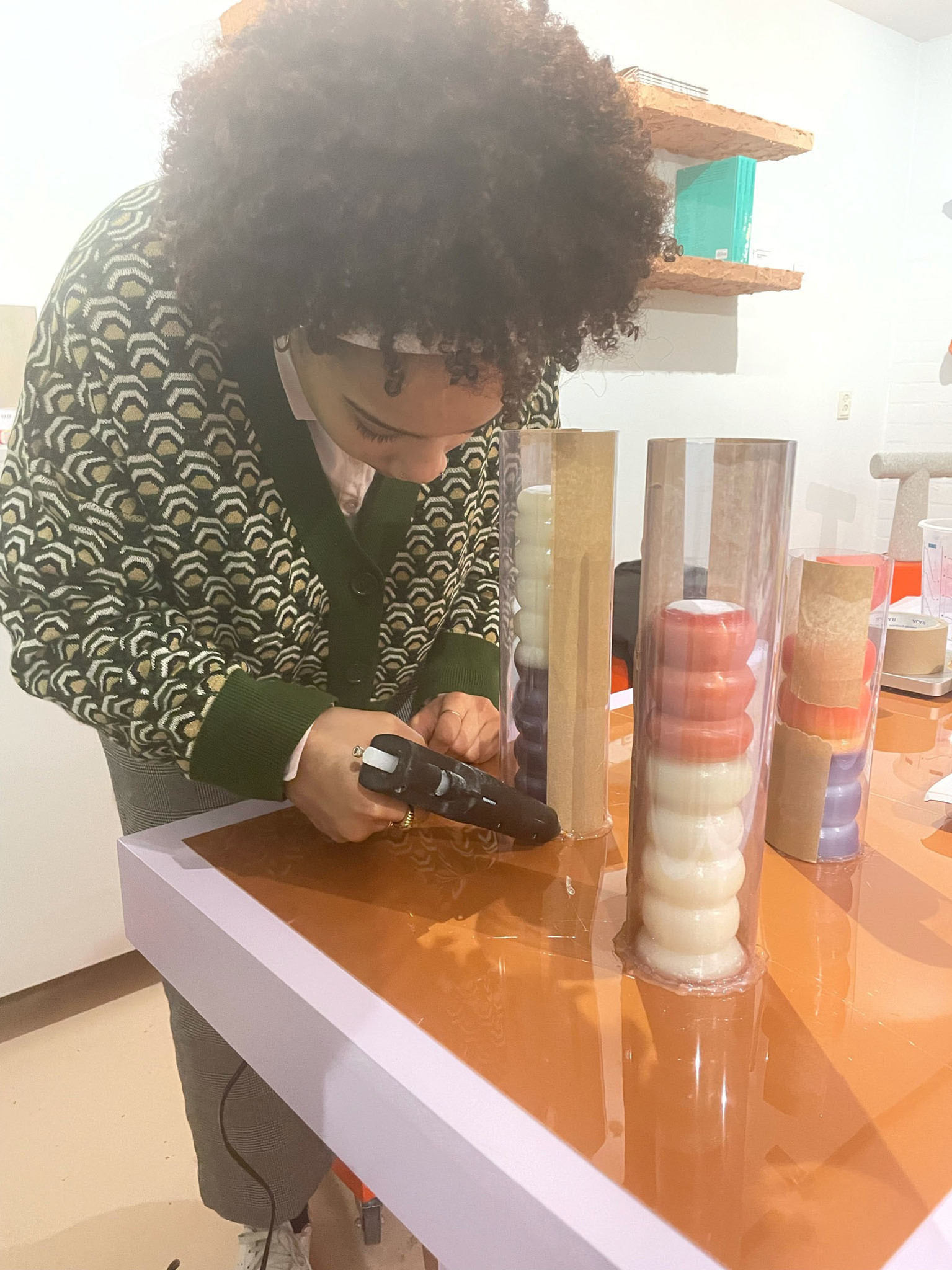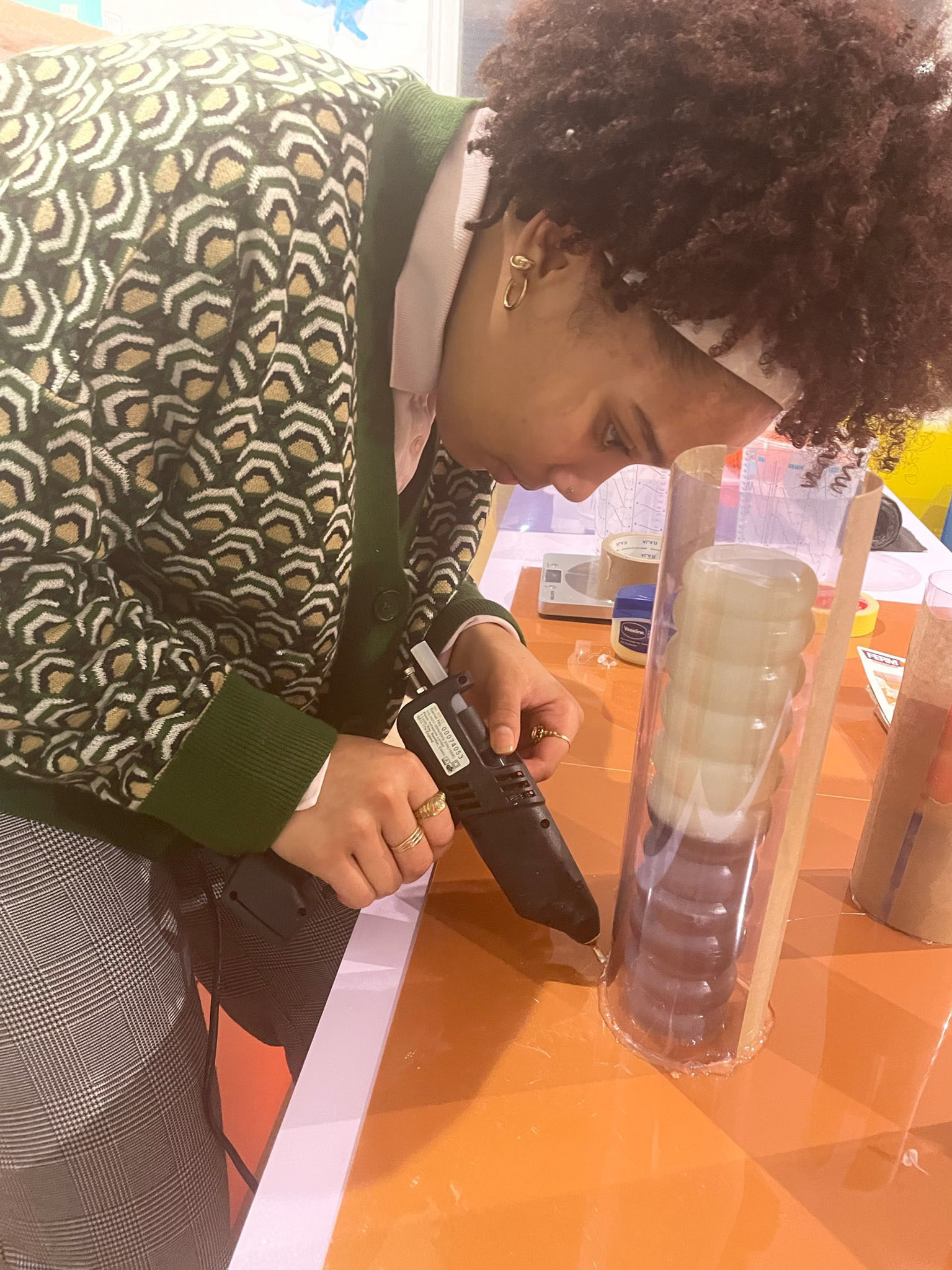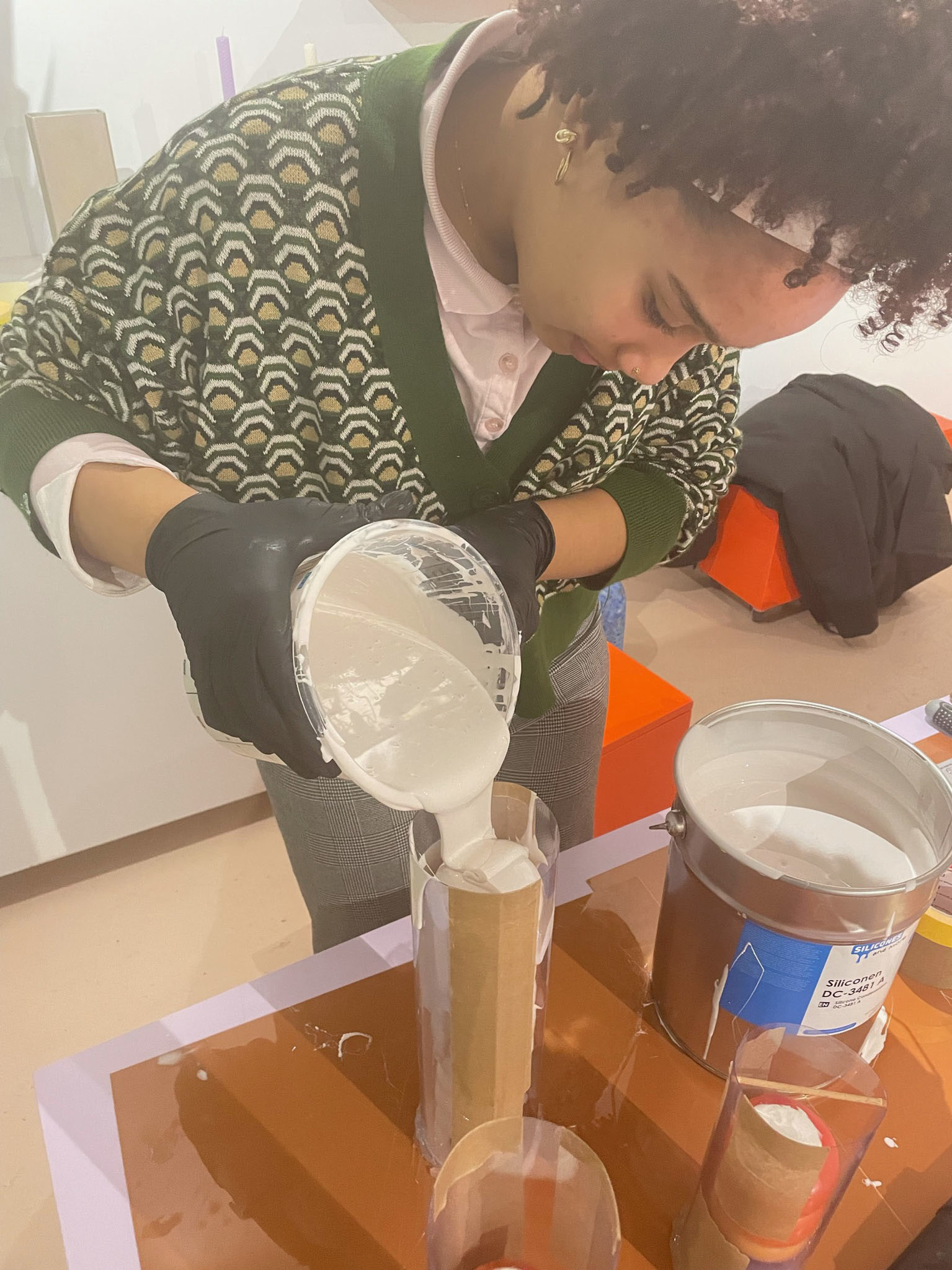 Een prachtig resultaat - Beautiful results!