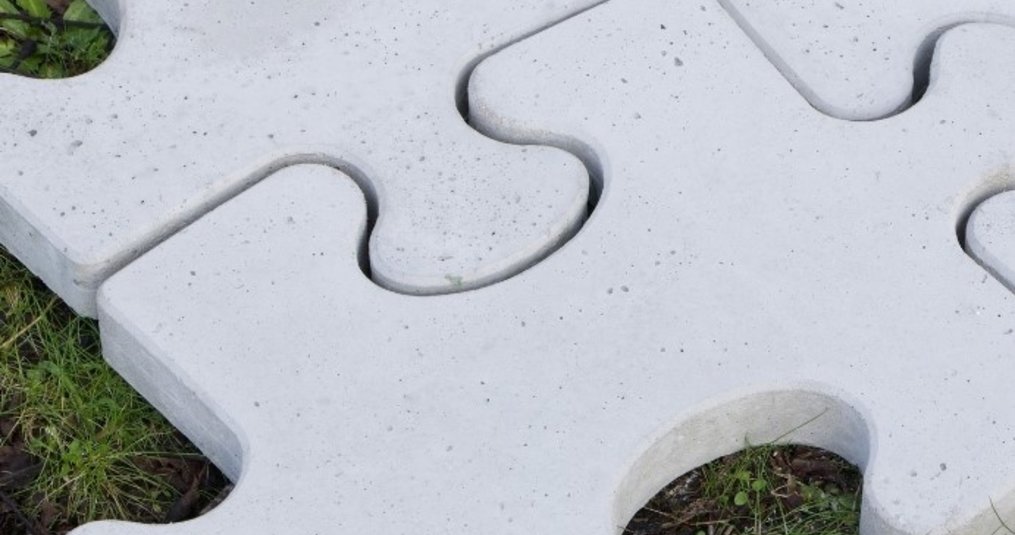 Emiel shows how to make your own stepping stone shaped like a puzzle piece!
Emiel laat zien hoe je eenvoudig een tuintegel in de vorm van een puzzel kunt maken
Emiel zeigt, wie man ganz einfach eine Gartenfliese in Form eines Puzzles herstellt
DIY tuintegel in de vorm van een puzzelstukje. Emiel de Practical Engineer laat zien hoe je dat zou kunnen doen: Maak een oermodel, maak daarvan een flexibele stevige rubberen vorm en je bent klaar om vele betonnen afgietingen te maken!

DIY garden tile in the shape of a puzzle piece. Emiel the Practical Engineer shows you how you could do that: Make a basic model, turn it into a flexible, sturdy rubber mold and you are ready to make many concrete castings!
DIY-Gartenfliese in Form eines Puzzleteils. Emiel der praktische Ingenieur zeigt Ihnen, wie Sie das machen könnten: Bauen Sie ein Grundmodell, verwandeln Sie es in eine flexible, stabile Gummiform und Sie sind bereit, viele Betongussteile herzustellen!