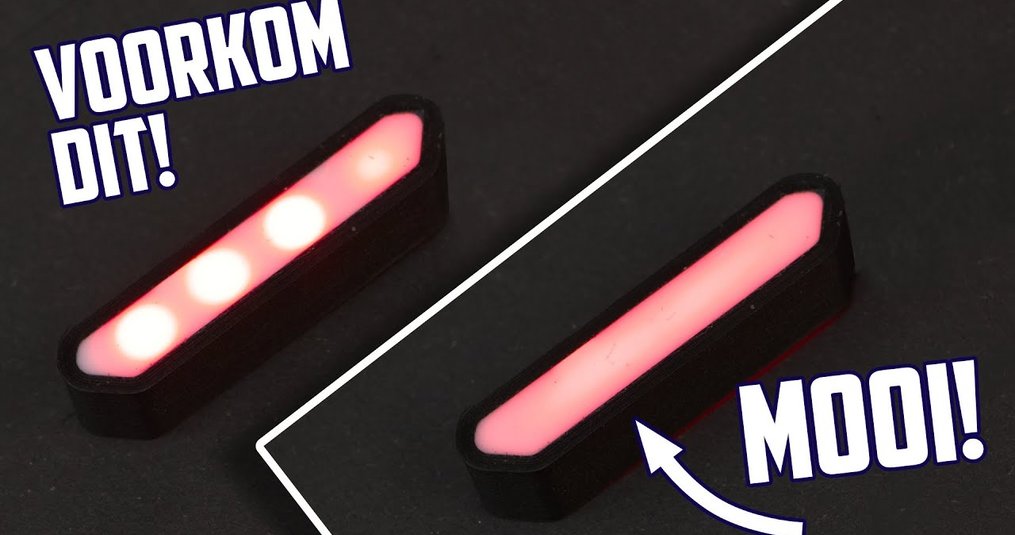 Emiel laat zien hoe je van een strip LED lampjes een mooie lichtbaan kunt maken.
Emiel shows how you can turn a strip of LED lights into a beautiful light path.
Emiel zeigt, wie Sie einen Streifen LED-Lichter in einen schönen Lichtweg verwandeln können.
Om van LED lampjes een mooie streep licht te maken zonder dat je de afzonderlijke lampjes ziet, moet je ervoor zorgen dat het licht van de LEDjes goed verstrooid wordt, maar zonder te veel intensiteits verlies.
Emiel laat hier zien hoe hij bepaalt wat het beste werkt in zijn project.
Um einen schönen Lichtstreifen aus LED-Leuchten zu machen, ohne die einzelnen Lichter zu sehen, müssen Sie darauf achten, dass das Licht der LEDs gut gestreut wird, ohne jedoch zu viel Intensität zu verlieren.
Emiel zeigt hier, wie er feststellt, was in seinem Projekt am besten funktioniert.
To make a nice stripe of light from LED lights without seeing the individual lights, you have to make sure that the light from the LEDs is well scattered, but without losing too much intensity.
Emiel shows here how he determines what works best in his project.