White Oil
This is a highly refined mineral oil. Very pure, stable, colorless and odorless. Chemically inert and non-toxic. Ideal for use in the cosmetic, pharmaceutical and chemical industry.
White Oil can also be used as a process oil in plastic. The product is also used in the textile industry and in the processing of materials where medicinal oil is desirable.
Specific gravity at 20°C: 0.849 kg/l
Viscosity 100°C  - 3.4 cSt
Viscosity 40°C  - 15.7 cSt
Saybolt Viscosity - 80 100°F cP
Flash point  - 195°C
Pour point - -13°C
Aniline point  - 104°C
Saybolt color  - >+30
Safety Information
Hazard class : The preparation is not classified as dangerous according to Directive 1999/45/EC and its amendments. BUT it is important that you DO NOT get this product in your lungs. This can lead to suffocation. Therefore, pay special attention to children. In case of unlucky ingestion of the product, do not induce vomiting!
Other dangers:
Human health hazards : Prolonged or repeated contact may cause skin dryness or cracking.
Physical/chemical hazards : None.
Environmental hazards : This product floats on water and may disturb the oxygen balance in the water.
Primary source of exposure : Contact with skin and eyes.
Effects and Symptoms
- Inhalation : At normal ambient temperatures, the low volatility of this product is unlikely to present an inhalation hazard.
May be harmful by inhalation if exposure to vapour, mists or fumes is due to thermal decomposition.
- Skin contact : In case of short-term or incidental contact, skin damage is unlikely.
However, prolonged or repeated exposure can degrease the skin and lead to dermatitis.
High-pressure injection under the skin can cause serious injuries.
- Eye contact : Not prolonged burning or redness from accidental contact with the eyes is
unlikely.
- Ingestion : Bad taste. Accidental ingestion of small amounts is unlikely to cause any harmful effects. However, larger amounts may cause nausea and
cause diarrhea.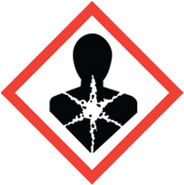 H304 - May be fatal if swallowed and enters airways.
Personal precautions:
Where there is a high risk of skin exposure (e.g. when cleaning up accidentally released material or where there is a risk of splashing) chemical resistant and/or impervious chemical resistant aprons should be used.
suits and boots are worn.
Surfaces where leakage has occurred may be slippery.
Equip cleanup personnel with appropriate protection.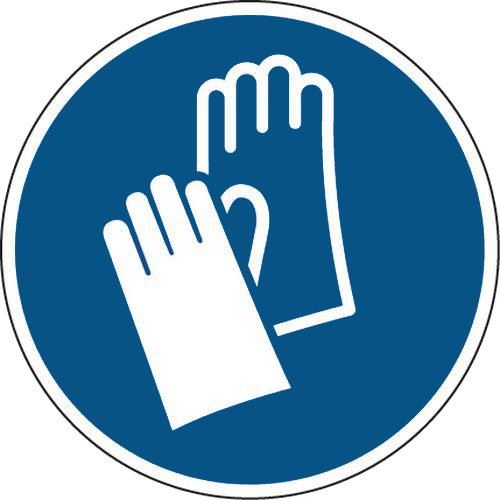 P102 - Keep out of reach of children.
P301+P310 - IF SWALLOWED: Immediately call a doctor, a POISON CENTER.
P331 - DO NOT induce vomiting.
P405 - Keep under lock and key.
P501 - Dispose of contents/container to hazardous or special waste collection point,
in accordance with local, regional, national and/or international regulations
Environmental precautions:
Stop the flow of material, if possible without risk. Contain spilled material where possible.
Reclaim dishwater for later disposal. Do not allow to enter sewers or public waters. Notify authorities if this product enters sewers or public waters.
Cleaning methods:
Large spills can be remedied by using a vacuum cleaner. from a pump or vacuum cleaner. With liquid-binding material (sand, mountain flour, acid binder, universal
binder, sawdust).
- on water surface : On water, recover/skim off surface and pour into waste container.
- on the ground : Clean up spilled product as soon as possible by means of a an absorbent product.
Use suitable waste containers.
Contaminated product, soil, water : Collect and dispose of in suitable, clearly marked container in accordance with local regulations.